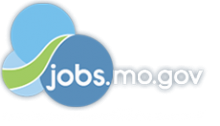 Job Information
Ozarks Medical Center

Clinical Dietitian

in

West Plains

,

Missouri
Monitors nutritional care, manages physician ordered therapeutic diets and provides nutritional education to infant, adolescent, adult and geriatric patients. Develops individual care plan for medical nutrition therapy for patients, based on chart data and patient interviews. Evaluates and recommends Total Parental Nutrition, hyper-alimentation tube feedings. Makes recommendations to physicians for Nutrition therapy. Documents all relevant aspects of nutritional care for patients in accordance with departmental Standards. Educates patients on long term nutritional care through individual discussions, group classes and community speaking engagements. Calculates modified diets and coordinates diet applications with house menus. Documents medical nutrition therapy and care plans in medical records. Consults with Hospice, Cardiac Rehab, Home Care, Oncology, Neuro/Psych, Pulmonary Rehab and other disciplines concerning patient's nutritional care. Develops, evaluates, and revises nutrition forms, educational materials, assessment forms, etc, for department.
Bachelor's degree in Nutrition and Dietetics.
Successful completion of Registration examination or registration eligible.Eligible to be a Member of American Dietetic Association, Commission of Dietetic Registration and eligible for Mo. License.