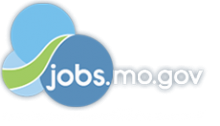 Job Information
SSM Health

RN - Home Health

in

Wentzville

,

Missouri
Divison:
Sign-on Bonus Eligible: $10,000 with 2 years of Home Health experience!
$5,000 with less than 2 years of experience!
At SSM Health, we know the healing power of presence begins with compassionate employees like you. As a Home Health RN, you've chosen a career where patients matter - a lot. Home Health RNs have the ability to work independently while caring for the patients and seeing their goals achieved.
Our mission and values put the patient first and place you in a position to improve each day. As a Home Health RN, you will not only collaborate with the team on treatment plans for the patient but also be able to think creatively on the resources provided in their home, provide education to your patients and their families and learn ways to adapt care and adjust treatment plans for patients' evolving needs.
As a Home Health RN, you can expect a work environment where:
Flexibility in an ever changing work environment while travel time allows for preparation to care for the next patient;

Each employee finds meaning in work, leveraging skills and talents toward a greater purpose ;

Teamwork and collaboration is encouraged, while management is supportive.
PRIMARY RESPONSIBILITIES
Implements and monitors patient care plans. Monitors, records and communicates patient condition as appropriate.

Serves as a primary coordinator of all disciplines for well-coordinated patient care.

Notes and carries out physician and nursing orders.

Assesses and coordinates patient's discharge planning needs with members of the healthcare team.

Works in a constant state of alertness and safe manner.

May perform point of care testing according to policies and procedures.

Performs other duties as assigned.
EDUCATION
Graduate of accredited school of nursing
EXPERIENCE
PHYSICAL REQUIREMENTS
Constant use of speech to share information through oral communication.

Constant standing and walking.

Frequent lifting/carrying and pushing/pulling objects weighing 0-25 lbs.

Frequent sitting, reaching and keyboard use/data entry.

Frequent use of vision and depth perception for distances near (20 inches or less) and far (20 feet or more) and to identify and distinguish colors.

Frequent use of smell to detect/recognize odors.

Frequent use of hearing to receive oral communication, distinguish body sounds and/or hear alarms, malfunctioning machinery, etc.

Occasional lifting/carrying and pushing/pulling objects weighing 25-50 lbs.

Occasional lifting/moving of patients.

Occasional bending, stooping, kneeling, squatting, twisting, gripping and repetitive foot/leg and hand/arm movements.

Occasional driving.

Rare crawling and running.
SSM Health is committed to equal employment opportunity based on race, color, religion, national origin, gender, sexual orientation, gender identity, pregnancy, age, physical or mental disability, veteran status, and all other statuses protected by law.