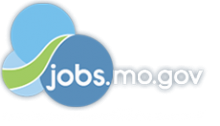 Job Information
General Motors

Health Center Nurse, Wentzville Assy (SOC)

in

Wentzville

,

Missouri
About GM
There's never been a more exciting time to work for General Motors.
To achieve our vision of a world with Zero Crashes, Zero Emissions and Zero Congestion, we need people to join us who are passionate about creating safer, better and more sustainable ways for people to get around. This bold vision won't happen overnight, but just as we transformed how the world moved in the last century, we are committed to transforming how we move today and in the future.
Why Work for Us
Our culture is focused on building inclusive teams, where differences and unique perspectives are embraced so you can contribute to your fullest potential as you pursue your career. Our locations feature a variety of work environments, including open work spaces and virtual connection platforms to inspire productivity and flexible collaboration. And we are proud to support our employees volunteer interests, and make it a priority to join together in efforts that give back to our communities.
Job Description
Role
The Supplemental Health Center On-call Nurse provides services on an on-call basis to support the operations of the plant. The Health Center Nurse is responsible for providing emergency care, first aid and episodic treatment of occupational injuries and illnesses within standing orders. This position works toward the prevention of illness & injury, protection from work related and environmental hazards, and promotion and restoration of health. Individual will maintain accurate medical records related to legal, regulatory and reporting requirements. Motivated to work independently.
Role Responsibilities
Administers professional nursing care to sick and/or injured employees

Performs and evaluates various clinical and diagnostic tests

Assists plant physician in minor surgical procedures

Interviews and documents medical history of employees

Works effectively with the Health Services team and other departments

Maintains appropriate medical records to ensure quality and accuracy

Performs and documents physical exams

Adheres to common practices and procedures throughout the department

Maintains equipment and supplies

Assists with the promotion of plant wellness programs

Works with health services customers in a knowledgeable and professional manner
Role Qualifications
High level of initiative and sound independent discernment

2+ yrs of experience

Demonstrates analytical ability

Demonstrates effective oral and written communication skills

Proficient with electronic medical records and basic computer programs/software

RN Associate degree required

Valid state nursing license required
Preferred Role Qualifications
BSN or BS Degree

Certification as Occupational Health Nursing (COHN) or Occupational Health Nursing Specialist (COHN-S) preferred

Certified in Healthcare Provider CPR/AED
Diversity Information
General Motors is committed to being a workplace that is not only free of discrimination, but one that genuinely fosters inclusion and belonging. We strongly believe that workforce diversity creates an environment in which our employees can thrive and develop better products for our customers. We understand and embrace the variety through which people gain experiences whether through professional, personal, educational, or volunteer opportunities.
We encourage interested candidates to review the key responsibilities and qualifications and apply for any positions that match your skills and capabilities.
The policy of General Motors is to extend opportunities to qualified applicants and employees on an equal basis regardless of an individual's age, race, color, sex, religion, national origin, disability, sexual orientation, gender identity/expression or veteran status. Additionally, General Motors is committed to being an Equal Employment Opportunity Employer and offers opportunities to all job seekers including individuals with disabilities. If you need a reasonable accommodation to assist with your job search or application for employment, email us at Careers.Accommodations@GM.com .In your email, please include a description of the specific accommodation you are requesting as well as the job title and requisition number of the position for which you are applying.