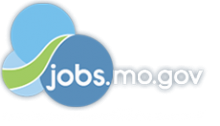 Job Information
Charter Senior Living

LPN Resident Care Coordinator

in

US

,

Missouri
Resident Care Coordinator
Why Charter Senior Living?*
"I believe in the Charter Mission. To Enhance the Human Spirit. I do this every day as I help care for our residents. They may need extra help throughout the day, but I know during these times that I am enhancing their spirit. I feel honored to make such a difference in someone's life!
Offering Health Insurance for Full Time Associates *Charter Benefits:

Competitive Hourly Wage

Perfect Attendance bonus offered monthly- Earn an extra $100 per month (after taxes).

Health Insurance

401K

Tuition Reimbursement

Employee Referral Bonus

Resident Referral Bonus

-Charter Senior Living Associate *
Your potential is unlimited. As a small boutique company, we are committed to helping each of our Associates have more than just a "job". We want each of our associates to feel like they have a career and an opportunity to grow. Learn more about Charter and how you can become part of an organization that is committed to the future of their Associates.
/ The Resident Care Coordinator (RCC) ensures the quality of care of all residents./ The RCC works closely with the Executive Director, Health & Wellness Director, Dining Services Director, Life Enrichment Coordinator and Housekeeping and Environmental Services Director. The position requires an understanding and commitment to the principals and values of the community. This position requires creativity and flexibility with residents who have complex situations and is at times stressful. The RCC requires an ability and willingness to train caregivers in tasks required for delivering quality care to the residents of the community. / LPN with 2 years of experience in Assisted Living and have a Missouri DHSS ALF Assessor Training. Flexible schedule to meet needs of residents and staffing, mainly to be scheduled 10am to 6:30pm./
DUTIES AND RESPONSIBILITIES*
Coordination of care plan conferences with each Resident and Responsible family members, sending letters out on a monthly basis and then following up with resident family members that are unable to attend.

Maintain current tasks lists for caregivers, and update timely as ADL changes occur.

Scheduling the service plan dates according to state regulatory guidelines.

Become familiar with the service plan program and all of the reports it can create.

Implement interim service plans as care needs change and assure all medication techs are in-serviced on implementing interim service plans as needed.

Order incontinent supplies as well as durable medical equipment as needed.

Monitor the medication room to assure the organization and cleanliness.

Other department audits as directed by Health Services Director/Executive Director.

Assist Health Services Director with tracking and recording incident reports. Assure the incident investigations are completed.

General record-keeping and filing as needed.

In conjunction with the Executive Director/Health Services Director, hire, train, supervise, counsel as needed, and terminate the care staff as conditions arise.

Fill-in for the receptionist as directed by Executive Director.

Fill in for Medication Tech or Caregiver when needed.

Work as a manager of the day as directed by the Executive Director.

Other duties as assigned by the Health Services Director or Executive Director.

Maintains a monthly budget for the health services department.

Maintain and track that all health services staff have the necessary training required for their job. (CPR, First Aid, and dementia training, if applicable).

In conjunction with Executive Director, perform evaluations, counsel, discipline and discharge if necessary, all health care staff.

Perform such other tasks as may be required from time to time by the management of the property.
Read the 24-hour communication book and respond as necessary to issues.

Review all incident reports and residents on alert status.

Read any new interim service plans that could have been initiated.

Assure an appropriate amount of staff are available and on shift.

Meet with Health Services Director to review care changes, staffing, and resident needs.

Maintain and update shower and laundry schedules.

Review the staff schedule and make changes as needed.

Support supervisor on duty when staff call off and assist with finding replacements. Assure appropriate paperwork is turned into Business Office Manager.

Orient all new caregiver/medication tech staff as per protocol.

Answer to resident/family needs as issues arise.
Check the survey binder, to assure that it is up to date.

Audits as per schedule, (MAR/TAR).

Assure all service plan meeting updates are either listed on 24-hour reports or new interim service plans written.

Add interim service plan care needs to the main service plan as care needs change.

Order incontinent, house stock and care supplies.

Direct care staff on stocking and delivery of supplies.
Attend and participate in the scheduled mandatory in-services.

Attend and participate in other scheduled meetings (Safety, Quality Assurance).

Audit med room procedure and practices, including one medication tech (for compliance and infection control practices related to medication administration.
UNIVERSAL PRECAUTIONS*

Exposure to blood/body fluid not likely

PHYSICAL REQUIREMENTS*

Must be able to easily lift and carry 50 lbs. Must be able to stand, walk, stoop and/or bend for periods of up to eight hours with breaks as provided for in the employee handbook.

OTHER REQUIREMENTS*

Has familiarity and willingness to work with the elderly population. Previous experience in senior care and supervising staff is required.

LPN with 2 years LTC and Assisted Living Experience. English is required with proficiency in speaking, reading, and writing. Attends in-services monthly required for the position. Receives and maintains CPR certification.

Missouri CBA/ALF Assessor Certificate