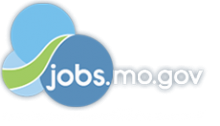 Job Information
FV Services, Inc.

Restorative Aide/CNA (Full Time/Evenings)

in

Sunset Hills

,

Missouri
GENERAL SUMMARY:
The Restorative Aide is a CNA who provides therapeutic interventions as determined by the physical or occupational therapist to restore or maintain function and quality of life for the residents.
PRINCIPLE DUTIES:
Essential Job Duties:
Assists residents with all ADLs, following care plan and frequency as designated by therapist.

Relates all family questions or concerns regarding residents to therapists.

Reports any change in condition to charge nurse and therapist immediately.

Daily documentation and filing of restorative services.

Give daily updates to, and receives daily report from therapist.

Maintains safe and sanitary work stations and equipment. This includes, but is not limited to, daily cleaning and disinfecting of gym equipment and weekly and PRN cleaning of walkers, canes, and other assistive devices.

Assists in dining rooms during mealtimes, and on nursing divisions as needed.

Participates in the training and orientation of staff as needed.

Assists with monthly weights and vital signs.

Range of motion (ROM), walk to dine, apply adaptive equipment braces, slings, prosthesis, plate guards, cups, etc.

Interacts tactfully and effectively with residents.

Exhibits courtesy, compassion and respect to all residents, families, physicians, co-workers, and supervisors.

Motivates and encourages residents to reach their highest potential of functioning.

Attends in-service training and education sessions as assigned.

Maintains 12 annual in-service hours, with a portion focused on Restorative Therapy training.

Performs specific work duties and responsibilities as assigned by supervisor.
QUALIFICATIONS:
CNA experience of 2 or more years is required.

RNA (Restorative Nurse Assistant) Certification is required; if not already certified, certification must be obtained within 90 days from start of position.

Ability to understand, follow and interpret instructions and regulations in English, communicate effectively, and perform simple arithmetic. Ability to document care given.

Must be CPR certified according to American Heart Association standards.

Must be self-motivated and able to manage time effectively.

Professional interaction with residents, families, and staff; demonstration of excellent customer service skills.
PHYSICAL REQUIREMENTS/WORKING CONDITIONS:
Frequent standing, stooping, bending, stretching, squatting and walking (up to 90% of the work day). Must be able to transfer, lift, turn and position a resident weighing up to 125 lbs. unassisted, or with the assistance of one for a resident weighing up to 300 lbs. Must be able to lift and carry up to 20 lbs. frequently, and 50 lbs. occasionally. This position requires unaided and adequate physical stamina to perform job duties as described. Must possess visual and auditory acuity with or without corrective devices. May be exposed to blood and body fluids, infectious disease, chemicals, biohazardous waste, disagreeable odors and/or low levels of radiation. May be subject to prolonged working hours or stressful situations. May be subject to call due to emergency situations. Must be able to effectively communicate and maintain a positive, healthy relationship with residents, families, staff, visitors, etc.
HOURS:
The full time Restorative Aide/CNA position is 40 hours per week; the part time position is on an as needed basis. Must be flexible to change and adapt schedule as needed. Will require some weekends and holiday rotations, and may be subject to being pulled to the floor as a CNA due to staffing issues.
HOSPITALITY FOCUS:
Friendship Village fully embraces a culture of hospitality. To that end, we include the following hospitality promises as a guide for our interpersonal interactions with residents, co-workers, and guests:
We treat everyone with courteous respect (kindness).

We maintain high levels of professionalism – holding ourselves and one another accountable.

We make you feel important, starting with a warm greeting, by name and with a smile.

We pay attention to details.

We ask, "Is there anything else I can do for you?"
Job ID: 2019-1241
External Company Name: Friendship Village Senior Living Communities
External Company URL: https://www.friendshipvillagestl.com/
Street: 12563 Village Circle Dr.