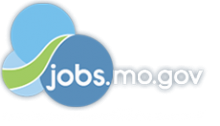 Job Information
FV Services, Inc.

CMT/CNA (Part Time/Nights)

in

Sunset Hills

,

Missouri
GENERAL SUMMARY:
The CMT/CNA assists with the administration of medications under the direct supervision of a registered nurse or licensed practical nurse. Assists licensed nursing staff by performing routine nursing duties and activities of daily living.
PRINCIPLE DUTIES:
Essential Job Duties:
Certified Nurse Aide Duties:
Assists residents with dressing, grooming, eating, bathing, positioning, turning, toileting and exercising.

Gives treatments, perform tests, carry out procedures and collect specimens as instructed.

Reports and records observations and results of treatments, tests, procedures and specimens when indicated.

Transfers, transports and escorts residents as needed.

Answers signal lights promptly.

Changes bed linens, makes beds and keeps rooms clean and orderly.
Certified Medication Technician Duties:
1. Safely prepares, administers, and charts oral, topical, and suppository drugs. The medication aide who prepares the medicine administers same. 2. Checks and prepares each dose immediately preceding administration. 3. Follows administration protocol:
Checks medication with transcribed or original order.

Checks all information on label or package for accuracy and clarity.

Clearly identifies the resident with proper medication.

Considers the following when administering a medication.

General use of the medication

Therapeutic action

Usual dosage

Factors modifying dosage and effects

Precautions and contraindications

Antidote, if known

Route and frequency of administration

Signs of deterioration of the medication

Checks with the charge nurse if there are any questions regarding any medication.

Records administration of the medication on resident's medication administration record. Discards medication refused or otherwise not given and records on medication administration

record.

Reports medication errors or reactions to medications immediately to the charge nurse, who, in turn, reports to the resident's attending physician and completes the necessary

documentation.

Performs accurate pulse and blood pressure and recognizes their significance in drug therapy.

Administers PRN medication only under the following directives.

a. FOR NON-LEGEND (OTC) DRUGS:

May be administered without prior permission

b. FOR LEGEND PRN DRUGS:

-CMT informs the charge nurse who first makes a bedside assessment; documents that assessment on the clinical record; giving permission of the CMT to administer medication; or charge nurse administers same. -The CMT charts PRN medication on the medication administration record and in the nursing notes.

Signs and has access to the controlled schedule drug cabinet.

Administers medication only upon a written physician's order.
Limitations:
Transcribing physician's original orders to medicine charts or kardexes;

Administering any parental medications;

Administering any substances by nasogastric or gastrostomy tubes
Other Duties:
Maintains safe and sanitary work stations and equipment.

Encourages independence, attendance at activities, restorative programs and rehabilitation.

Attends in-service training and education session, as assigned.

Performs specific work duties and responsibilities as assigned by supervisor.
QUALIFICATIONS:
Successful completion from a State approved geriatric nursing assistant training program. Prior geriatric nursing aide experience is preferred. Registration with State registry required.

Successful completion of State approved Medication Technician Course, and when applicable, the continuing education course.

Ability to understand and follow instructions in English, communicate effectively, and perform simple arithmetic. Ability to document care given.
PHYSICAL REQUIREMENTS/WORKING CONDITIONS:
Frequent standing, stooping, bending, stretching, squatting; may be exposed to blood and body fluids which may contain HIV and/or HBV; must be able to transport residents via wheelchair, gerichair or shower chair, pushing up to 150 lbs. unassisted. Must be able to transfer, lift, turn and position a resident weighing up to 125 lbs. unassisted, or with the assistance of one for a resident weighing over 125 lbs. Must be able to stoop, bend, stretch, squat, stand, and walk for up to 90% of the work day. May be subjected to offensive odors and combative behavior. Must be able to reach up to a level of six feet; must be able to push a dietary cart up to 40 lbs unassisted. Must be able to lift and carry up to 20 lbs. frequently, and 50 lbs. occasionally.
HOSPITALITY FOCUS:
Friendship Village fully embraces a culture of hospitality. To that end, we include the following hospitality promises as a guide for our interpersonal interactions with residents, co-workers, and guests:
We treat everyone with courteous respect (kindness).

We maintain high levels of professionalism – holding ourselves and one another accountable.

We make you feel important, starting with a warm greeting, by name and with a smile.

We pay attention to details.

We ask, "Is there anything else I can do for you?"
Job ID: 2020-1361
External Company Name: Friendship Village Senior Living Communities
External Company URL: https://www.friendshipvillagestl.com/
Street: 12563 Village Circle Dr.