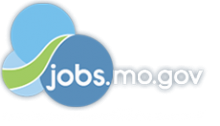 Job Information
Resources For Human Development, Inc.

Full Time DSP (ISL)

in

St. Peters MO

,

Missouri
Description/Job Summary
RHD Missouri's St. Louis Residential Program is seeking Direct Support Professionals to provide support to individuals living in Individualized Supported Living (ISL) homes in the St. Louis community. Full time positions up to 36 to 38 hours per week. Hourly wages start at $13 per hour, and potentially increase based on years of experience in working with people with intellectual and developmental disabilities. Shifts needed include daytime, evening, and overnight hours.
BENEFITS & PERKS
-Opportunity to Positively Impact Another's Life
-FREE on the job training
-Full time positions receive medical, dental, and vision benefits, and earned PTO
-Competitive wages starting at $13.00 per hour, based on years of experience in working with individuals with intellectual and developmental disabilities
Responsibilities/Duties
-Provide overall supports in accordance with the client's Individual Support Plan. This may include activities of daily living, such as hygiene, dressing, and bathing needs, cooking, shopping, cleaning, and medication administration. This may also include, but is not limited to; protective oversight, communication supports, community inclusion, positive behavior supports, and transportation to community activities and appointments.
-Provide medical oversight, transport and attend medical/dental appointments, according to RHD Policy and Procedure.
-Review, understand, sign, and carry out supports with outcomes and treatment protocols in Individual Support Plan, Behavior Support Plan, and other documents pertaining to individual. Provide accurate and clear documentation of such.
-Communicate timely and effectively, both orally and written, as needed with client's support team (families, peers, Case Manager Team Leaders, Residential Director, and Community RN) as appropriate.
-Adhere to agency and funding requirements while meeting documentation deadlines as well as quality expectations.
-Provide behavioral and emergency support as trained utilizing all aspects of MANDT training.
-Support individuals in all areas of social & emotional well-being by providing encouragement, guidance, education, and support in all environments, aiming on building individual's independence.
-Empower individuals in decision making and execution of personal plans and ensure participation in activities that are meaningful to the individual.
-Promote community inclusion as appropriate based on individual's needs and preferences, when determined safe to do so.
-Encourage social interaction with roommates, team members, and those in the community as appropriate and outlined in Individual Support Plan.
Required Experience
None-Experience is preferred but not required
Required Education
High school diploma or equivalent education
Required Qualifications
-Candidate must be at least 18 years of age.
-Candidate must have current driver's license, valid vehicle insurance, and reliable transportation.
-Candidate must comply with state background screening requirements.
-Candidate will be required to complete basic compliance training requirements, such as Abuse and Neglect, CPR/First Aid, Level One Medication Administration, and MANDT training. Positive behavior support curriculum is also required. Current trainings from approved sources may be accepted.
Resources for Human Development is an equal opportunity employer. All qualified applicants will receive consideration for employment without regard to race, color, age, religion, gender, gender identity, sexual orientation, national origin, genetic information, veteran, or disability status.
Program Summary
Resources for Human Development is a national human services non-profit founded in 1970, specializing in creating innovative, quality services that support people of all abilities and challenges wherever the need exists. We support more than 160 programs across 14 states, serving tens of thousands of people of all abilities every year. RHD maintains a corporate office in Philadelphia, which provides fiscal supervision, management oversight, support and encouragement, and technical assistance to its programs. RHD prides itself on its history of innovation, not only in the services we offer but also in our management approach rooted in RHD's Values. RHD is committed to the fundamental value of dignity and respect for all human beings, to the empowerment of our consumers and staff, and to the flexibility to meet the changing needs of all our partners and those we serve.
OUR MISSION
RHD's mission is to provide caring, effective, and innovative services that empower people of all abilities as they work to achieve the highest level of independence possible and build better lives for themselves, their families and their communities.
WHAT WE DO LOCALLY
Resources for Human Development has been delivering trauma-informed, person-centered services to people with intellectual disabilities in Missouri since 2008. RHD Missouri's Residential Program meets people's needs in a way that treats people with respect and dignity and places a premium on their quality of life. We provide residential services as well as arts based day programs in St. Louis County, Saint Charles, and Kansas City.
WORK WITH US
At RHD Missouri, you can build a career you're proud of. With RHD you're a partner. We work together to help people to build successful lives - both client and caregiver. RHD Missouri's day and residential programs strive to give individuals the opportunity and ability to create their own services and to be able to offer a support that fits their needs and preferences. We believe that RHD demonstrates its commitment to employees by listening and responding to employee concerns and inviting an ongoing dialogue to improve culture. /Together We Are Better, Together We Are RHD./