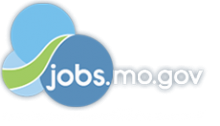 Job Information
Lumeris

Social Worker (Telephonic)

in

St. Louis

,

Missouri
In order to apply for a position at Lumeris, you must create an account using your email address and a password of your choosing. This account will allow you to receive notifications each step of the way through the job application process. With these updates, you'll never have to wonder where you are in the process. Additionally, we can easily send pertinent documents to you for your review. Once you create the account, you may apply to any position you feel is a good fit without having to re-enter information. Thank you for your interest in Lumeris.
Position:
Social Worker (Telephonic)
Position Summary:
The Social Work position in the Case Management department at Lumeris coordinates the socioeconomic and psychosocial needs and services of selected members across the continuum of care through the identification and arrangement of community resources and plan benefits. The Social Worker collaborates with an interdisciplinary team, members, and their caregivers to achieve optimal utilization and coordination of medical resources related to case management, disease management and discharge planning. The Social Worker provides support and/or intervention and assists members in understanding the implications and complexities of their current medical/social situation and/or overall personal care.
Job Description:
Role and Responsibilities
Coordinate psychosocial services for members identified as having special needs and assist the members with utilization of medical resources related to case management, disease management and discharge planning.

Through needs assessments and health screens, identify psychosocial and economic barriers for accessing services and recommend appropriate resources to overcome barriers.

Interact with members, family, physician(s), case managers and other resources to determine appropriate action needed to address/support medical/psychosocial needs.

Review benefits options, research community resources, coordinate services, train/create behavioral routines and enable members to be active participants in their own healthcare.

Participate in case conferences to strategize and develop member specific care plans.

Participate in activities to develop, review or revise new or existing medical management programs as directed

Identify and arrange community resources for assistance with psychosocial and/or socioeconomic problem resolution.

Maintain appropriate documentation for all contacts and interventions.

Maintain HIPAA standards and ensure confidentiality of protected health information.

Report critical incidents and information regarding safety, elder abuse, and/or quality of care issues to include appropriate agencies, e.g. protective services as appropriate.

Ensure compliance with all state and federal regulations and guidelines in day-to-day activities.

Perform special projects as assigned.
Experience, Qualifications, and Education
LCSW, MSW and licensed in Missouri and Illinois, eligible for licensure in other states as required

Minimum of 2 years of clinical experience

Experience in a managed care environment preferred

Telephonic Social Work highly desired

Computer proficiency with the ability to talk and type simultaneously strong preferred

Communicates effectively in person, by phone, and by written communication

Ability to work independently, handle multiple assignments, and prioritize workload
This position will be remote in the St. Louis metro area.
Lumeris is an EEO/AA employer M/F/V/D.
Location:
St. Louis, MO
Time Type:
Full time
Join Our Growing Team!
Lumeris is a value-based care managed services operator for health systems and providers seeking extraordinary clinical and financial outcomes. Lumeris aligns providers and payers across populations with technologies, processes, behaviors and information to achieve high-quality, cost-effective care with satisfied consumers — and engaged physicians.
Lumeris with Essence Healthcare, its inaugural client and learning laboratory with more than 60,000 Medicare members in Missouri and Illinois, has averaged a CMS rating of 4.5 Stars for the last ten years and produced the highest consumer and physician satisfaction scores in the industry along with significantly better clinical outcomes and lower costs. For more information, go to www.lumeris.com.
Why Join Lumeris?
At Lumeris, you will be part of team that is focused on solving the nation's healthcare problem, and you will be able to contribute to our purpose. Our environment is fast-paced, change-oriented and focused on growth and employee engagement. At Lumeris, we know that talent is best utilized when given the opportunity to succeed. That is why we have removed the boundaries that inhibit success and focus on fostering an environment that allows employees to utilize their talents.