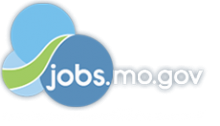 Job Information
Washington University of St. Louis

RN Infusion Nurse I (PRN) - Medical Oncology (South County) - 49756

in

St. Louis

,

Missouri
Job Type/Schedule
Position works on an as needed basis.
Department Name/Job Location
This position is in the Department of Internal Medicine, Division of Oncology. The position is located at Siteman Cancer Center - South County.
Essential Functions
POSITION SUMMARY:
Position provides direct patient care and education for the outpatient oncology population, including Bone Marrow Transplant (BMT) and Hematology patient population. Provides specialized patient care and education for patients receiving treatment according to established procedures.
PRIMARY DUTIES AND RESPONSIBILITIES:
Quality and Quantity
Participates in quality improvement activities, to ensure exceptional clinical outcomes.
Demonstrates cost effective work habits by setting priorities and properly managing supplies and equipment.
Provides accurate and complete patient documentation in a timely manner.
Demonstrates safe work habits and is knowledgeable of all related requirements and practices relative to his/her job assignment.
Has the knowledge of growth and development and demonstrates clinical expertise for ages of patients served. Possesses the ability to understand and react effectively to meet the patients' needs.
Observes professional service commitments; participates in quality management initiatives as assigned.
Has excellent communication skills and is detail oriented.
Job Knowledge
Makes learning an expectation while providing opportunities to acquire the information and competencies needed to meet or exceed customer expectations.
Follows appropriate guidelines in dealing with difficult situations. Displays helpful attitude, listens to concerns, empathizes with situation, apologizes and takes responsibility for action.
Directs and/or provides patient care which may include administering medication, chemotherapy infusions, performing procedures, and monitoring patient status in accordance with approved nursing standards of practice.
Utilizes the nursing process in assessing, planning, implementing, and evaluating a plan for providing exceptional patient care. Demonstrates comprehensive knowledge of chemotherapy drugs and supportive therapy for our patients. Incorporates this knowledge of Oncology to customize the care for each of their patients personal care needs.
Provides accurate counsel and education to patients and/or family at an appropriate level of understanding for the patient and/or family member regarding their disease process and symptom management.
Initiative/Innovation
Maintains required skills and competencies and participates in educational programs, staff meetings, skills day, and obtains OCN certification within 2 years.
Participate in continued professional development, attending educational programs, in-services and meetings as needed.
Involved in committees or projects.
Offers constructive solutions to clinical challenges and process improvement initiatives within the center.
Attends required continuing education classes and/or completes annual competency requirements.
Responsiveness and Accountability
Communicates effectively using positive verbal and nonverbal communication skills with all members of the health care community to ensure optimal patient outcomes and altering plan of care as needed.
Follows AIDET (acknowledge-introduce-duration-explanation-thank you) communication with patient and family members.
Treats visitors and patients with respect and professionalism at all times. Follows established service steps by acknowledging individual, clarifying situation, meeting or exceeding the need and confirming satisfaction.
Dependability/Work Habits
Maintains proper attendance as outlined in the Department of Medical Oncology policies and procedures. Demonstrates flexibility in scheduling and adheres to policies regarding rest and meal breaks.
Records work time accurately and properly.
Wears appropriate identification. Demonstrates adherence to grooming/dress policy of department.
Work Relationships
Maintains a working relationship with colleagues and all essential external contacts to promote adequate and appropriate care for patients and high level of service to internal and external physicians.
Follows SBAR (situation-background-assessment-recommendation) communication with the medical team.
Works with clinical nurse coordinators and physicians on development and selection of appropriate patient interventions.
Demonstrates appropriate interpersonal relationships with supervisors, co-workers, physicians and employees of other departments. Displays a helpful, positive attitude at all times. Follows established service steps by acknowledging individual, clarifying situation, meeting or exceeding the need and confirming satisfaction.
Initiates and maintains professional relationships with patients and their families. Able to adapt and provide support in diverse situations dealing with patient and family dynamics as they struggle with the diagnosis of cancer.
Planning and Organization
Takes action and makes decisions required to meet or exceed customer expectations in a way that minimizes risk to customers, faculty, staff and the organization.
Required Qualifications
Graduate of an accredited nursing program.
REQUIRED LICENSURE/CERTIFICATION/REGISTRATION: Current Illinois and/or Missouri RN licensure as applicable by state of work location, in accordance with Compact Act; Basic Life Support certification (Online BLS certifications, those without a skills assessment component, are not sufficient to meet the BLS requirements).
Preferred Qualifications
BSN with two years of outpatient oncology nursing experience.
OCN certification.
Salary Range
The hiring range for this position is $23.50 - $42.25 per hour.
Pre-Employment Screening
All external candidates receiving an offer for employment will be required to submit to pre-employment screening for this position. Current employees applying for a new position within the university may be subject to this requirement. The screenings will include a criminal background check and, as applicable for the position, other background checks, drug screen, employment and education or licensure/certification verification, physical examination, certain vaccinations and/or governmental registry checks. All offers are contingent upon successful completion of required screening.
Benefits
This position is not eligible to receive benefits.
EOE Statement
Washington University is an Equal Opportunity Employer. All qualified applicants will receive consideration for employment without regard to race, color, religion, age, sex, sexual orientation, gender identity or expression, national origin, genetic information, disability, or protected veteran status.
Job Title: RN Infusion Nurse I (PRN) - Medical Oncology (South County) - 49756
Job ID: 49756
Location: Medical School
Full/Part Time: On Demand
Regular/Temporary: Regular