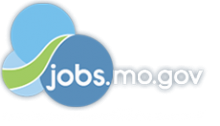 Job Information
Peoples Health Centers Family of Companies

Risk Manager

in

St. Louis

,

Missouri
Summary: Develops and implements the organization's risk management program in a manner that fulfills the mission and strategic goals of the health center while complying with State and Federal laws and regulations and accreditation standards related to quality, safety, and risk management. Develops and implements compliance department activities related to customer satisfaction, performance improvement, and risk reduction. Implements and manages health center emergency response activities and program deliverables. Ability to collect, review, and interpret data required for reporting. Reports statistical data using Microsoft excel (including graphs). Requires excellent communication skills and critical thinking; able to make recommendations to assist in staff, patient and visitor complaint resolution.
Essential Duties and Responsibilities:
Participate in the health center's performance improvement, safety, infection prevention, compliance and emergency response plans.
Monitors and collects data related to performance improvement plan.
Performs data entry into personal computer using appropriate software and programs.
Provides weekly and/or monthly statistical reports/graphs on as requested.
Maintain required department records, reports, documents and files necessary to ensure proper documentation and follow up on responsibilities, department operations and assignments.
Conduct Compliance department training for new hires and annually for all staff, students & volunteers; to include but not limited to topics on OSHA, complaint process, incident/accident reporting, health center policies, HIPAA, age-specific care, incident command system, compliance program, infection prevention, patient rights & responsibilities, use & handling of personal protective equipment and emergency equipment & supplies.
Responsible for training on use, distribution of and inventory maintenance of emergency equipment (disaster kits, communication equipment, PPE, and other supplies).
Review / revision of MSDS and chemical inventory lists. Monitors and ensures department compliance with maintaining documents on site and proper use of chemicals. Maintains current MSDS files at each site.
Implementation and coordination of patient satisfaction survey (written, phone interview, and on-site) and provides written report of findings.
Implementation and ongoing coordination of patient focus group for patient satisfaction and improvement activities.
Monitors patient / visitor complaints and suggestions (comment lock boxes) and make recommendations to reduce agency exposure to risks and improve services.
Checks lock boxes and compliance hotline and responds promptly per health center policy.
Assists with implementation and monitoring for adherence to new and revised agency policies.
Assist with policy writing, electronic access (shared drive) and formatting for print.
Monitors equipment checks assessing compliance with service maintenance and safety checks.
Performs frequent monitoring of the environment of care and conduct annual hazard vulnerability analysis for each site, reporting findings to Performance Improvement committee.
Monitors and reports compliance findings related to Joint Commission requirements.
Monitors and reports compliance findings related to Patient Centered Medical Home and NCQA requirements.
Function within the legal and ethical parameters of your profession, as a member of the interdisciplinary healthcare team and according to the policies and procedures of Betty Jean Kerr People's Health centers.
Qualifications:
Requires Bachelor Degree or equivalent experience.
Experience in public health environment a plus and excellent communication skills.