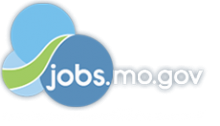 Job Information
Peoples Health Centers Family of Companies

Residential Services Manager

in

St. Louis

,

Missouri
The Residential Services Manager position oversees residential services department for ALM Hopewell Center which includes supervising the program managers, collaborates with SCLP Program , and is the intermediate supervisor for direct care and residential services facility-based staff.
PRIMARY RESPONSIBILITIES AND DUTIES:
Provides management and program oversight for the RISE and Strive Program. Supervises the Assistant Program Manager (s) for both programs (including group home and all clustered site locations). Oversee the design, modification and implementation of residential treatment program components, polices and procedure.Ensures compliance with all program related treatment, billing, and program aspects.
Participate on the evaluation team during the intake (initial) and annual clinical evaluation (assessment) process, key clinical findings and recommendations and other aspects requiring the services of a QMHP and other duties as assigned.
Work with SCLP Program Coordinator to review oversight and coordination of services for the Hopewell Apartment program, Hopewell Voucher program, and the Hopewell Contracted Provider program. Works with SCLP coordinator to monitor, track, and assist with both adult and youth SCLP placements.
MINIMUM EDUCATION, TRAINING AND EXPERIENCE:
Master's degree in Human Services, Social Work, Counseling or a related field and two years of post-master's experience in a behavioral health setting. At least one year working one year working in a Residential setting. Must be a Qualified Mental Health Professional (QMHP), successfully complete CPR, CPI, First Aid and Medication Administration training.