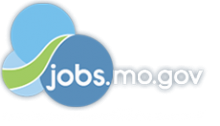 Job Information
Accountable Healthcare Staffing

Registered Nurse - RN - Long Term Acute Care (LTAC)

in

St Louis

,

Missouri
Registered Nurse - Immediate and Future Travel / Local Contracts and Per Diem Availability - Travel or Local Registered Nurses Accepted. Accountable Healthcare Staffing is seeking a highly skilled, professional Registered Nurse (RN) with ICU, Med/Surge, Tele, or LTAC experience for a facility in the St. Louis, MO area. This facility specializes in care for patients with acute or chronic respiratory disorders. Earn up to $45/hourly working with a team dedicated to quality patient care.
Registered Nurse (RN) Requirements:
• ICU, Tele, or LTAC experience of at least 1 year required
• Current MO State Registered Nurse (RN) license or Compact license from another state.
• Current BLS CPR & ACLS Certification (we can assist with ACLS if needed)
Registered Nurse (RN) with Long Term Acute Care (LTAC) Benefits:
• Local Pay is up to $45/hour ($1620 weekly gross)
• Travelers welcomed! Up to $1100 stipend & $648 taxed totaling $1748 weekly gross
• Contract and Per Diem opportunities available
• Full Time DAY/NIGHT 12 HOUR SHIFTS
• Insurance available if needed
• Daily or weekly pay option with no fee for daily
If you are a compassionate Registered Nurse (RN) with Long Term Acute Care (LTAC) experience that is looking for a change, apply today! contact me at 314-261-9590. You can also text me at 314-226-1962.
Not the one for this opportunity, but know someone who is? Refer a friend TODAY for a referral bonus of up to $800
We want to say thank you. You are on the front lines at the healthcare facilities under these unprecedented conditions, and we truly respect and appreciate your commitment to patient care. We are here committed to you and ensuring we are keeping you informed.
When working with the Accountable Team, we have your back every step of the way. If you are exposed to COVID-19 while working on assignment with Accountable Healthcare Staffing and are required to be quarantined, we have a program in place to continue compensation including hourly wage, housing and stipends, as applicable, up to 14 days. Please review details with your Recruiter when you connect with them.
Your safety and well being is first and foremost on our mind. We are here to support you.
Accountable Healthcare Staffing continues to be a leader with another recognition from "Best of Staffing" for 2020. We are looking for experienced Clinicians to learn and work with our numerous partner facilities for short and long term contracts to improve patient care. You'll create meaningful relationships with your Recruitment Support Team, they are here to help you find your next great contract assignment. Only want to work PRN? We can handle that too. Have the flexibility to work when you want.
We go beyond the typical "recruiter" mentality of just finding a warm body. Our team consists of Career Counselors and Nurses willing to go the extra mile to create a true experience our Clinicians will never forget. Our entire team is committed to working with the best and brightest healthcare professionals from all walks of life. We believe a diversity of ideas fosters innovation and engagement, and allows us to attract world-class talent. At Accountable we don't just accept different - we celebrate it, and we thrive on it for the benefit of our employees, our clinicians and the communities they serve. We expect and give legendary customer service to any and all healthcare providers interested in more than a shift... We are in this together! Interested in learning more?
Finally an agency that Cares for the Caregiver / Registered Nurse - RN - Long Term Acute Care (LTAC) / Local Contract
EEO/Minority/Female/Individuals with Disabilities/Sexual Orientation/Gender Identity/Veteran