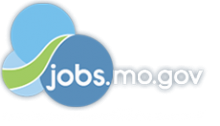 St. Louis Community College

(POTENTIAL OPENING )FP - Instructor II/Assistant Professor – Dental Hygiene(B99779)

in

St. Louis

,

Missouri
Full-Time/Part-Time: Full Time
Duties/Job Description:
This position requires a wide range of professional responsibilities and activities, including participation in curriculum and course development, course budget preparation, departmental planning, attendance at departmental, campus and college-wide meetings, committee participation, student mentoring and other duties as assigned. Specifically, this dental hygiene full time faculty member will coordinate or co-coordinate dental hygiene clinic and laboratory courses, provide instruction in laboratory, clinical and didactic dental hygiene courses. Course assignments made by the program director will be commensurate with topic education, preparation and expertise.
Essential Knowledge, Skills, Abilities and Characteristics • Supportive of the mission, vision, values and strategic plan of St. Louis Community College and the Dental Hygiene Program • Motivated and self-directed • Facilitate change, growth and progress • Be knowledgeable of the latest clinical technology • Be computer competent • Communicate effectively both verbally and in writing • Effectively establish and maintain respectful and dignified working relationships with students, supervising personnel, co-workers, all college employees and the public
Required Qualifications:
Graduate of a Dental Hygiene Program accredited by the Commission on Dental Accreditation and Minimum of three (3) years full-time, or full-time equivalent, of clinical Dental Hygiene experience and Current Certification in Healthcare Provider CPR and Current Dental Hygiene licensure in Missouri with infiltration and block anesthesia and nitrous oxide certifications or eligible for licensure in Missouri and eligible for infiltration and block anesthesia and nitrous oxide certification and Significant continuing education and professional development activities in subject matter and dental hygiene education methodology and Current American Dental Hygienists' Association membership and Bachelor's degree with major in subject field and A commitment to matriculate and complete a Master's degree in education or the subject field within five (5) years.
Preferred Qualifications:
Master's degree with at least thirty (30) approved graduate semester hours in education or subject field and two (2) years of full-time, or full-time equivalent, college teaching experience
Open Until Filled: Yes
Quick Link: 7839
Special Instructions to Applicants:
Please upload a copy of the following documents in the Required Documents section: 1) Current Missouri Dental Hygiene license with certifications 2) CPR Card 3) List of professional development activities and continuing education courses attended and taken over the past two years 4) Current ADHA membership card
Salary: Minimum for Instructor II = $54,161/yr – Minimum for Assistant Professor = $60,952/yr
Employee Group: Instructional