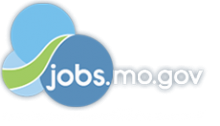 Job Information
Anthem, Inc.

Pharmacy Network Management Director

in

St. Louis

,

Missouri
Description
SHIFT: Day Job
SCHEDULE: Full-time
Your Talent. Our Vision. At Anthem, Inc., it's a powerful combination, and the foundation upon which we're creating greater access to care for our members, greater value for our customers, and greater health for our communities. Join us and together we will drive the future of health care.
This is an exceptional opportunity to do innovative work that means more to you and those we serve at one of America's leading health care companies and a Fortune Top 50 Company.
Location(s): Atlanta, GA; Chicago, IL; Las Vegas, NV; Louisville, KY; Mason, OH; Morristown, NJ; St. Louis, MO; Virginia Beach, VA; Wallingford, CT. - (Due to the COVID pandemic, this position will initially be remote with the expectation that longer term the position will be based in one of our Anthem office locations.)
The Pharmacy Network Management Director role is responsible for strategic development of Medicare retail network solutions and services including but not limited to contract administration functions. Acts as key subject matter expert on pharmacy network strategy and is the key liaison with all internal and external clients on pharmacy provider issues to ensure the company achieves related business objectives. Establishes and maintains policies, standards and training.
The ideal candidate would have Medicare pharmacy network experience, understand the CMS requirements for access and payment, understand the types of providers we work with ( Retail, Long term care, Specialty pharmacy ), understand how pharmacies are affiliated and would have experience contracting or facilitating network development.
Primary duties may include, but are not limited to: • Directs annual contract strategy, network product development and administration for all pharmacy providers including compliance with CMS policies and procedures. • Facilitates value based contract arrangements with DIR (Direct and Indirect Renumeration) and pharmacy measures that influence Medicare Star Ratings • Manages select external relationships to expertly oversee our vendors compliance with contractual terms and conditions • Develops and manages pharmacy provider and vendor relationships including ( paying pharmacies for cognitive and professional services to influence and drive Plan Star ratings) • Leads initiatives to drive down the cost of care, improve the member experience, and grow our business through the pharmacy network • Attends and actively participates in meetings with government affairs, regulatory teams, pharmacy associations etc representing the company's point of view on pharmacy network reimbursement for services • Oversees our vendor in the management and reporting of pharmacy network credentialing, auditing and contracting on behalf of company Plans. • Coordinates FWA, pharmacy audit, Special investigation unit, and our compliance team to monitor and ensure compliance to our contract, and compliance with state and federal regulations • Supports sales, product and account management with network solutions and customer service, answering client questions about access, services, directories, pricing, credentialing and contracting of all pharmacy provider types including Retail, Mail, Specialty, Long Term Care, Home Infusion, VA etc. • Develops and implements associate training. • Prepares reports and works on special projects.
Qualifications
Requires a BS/BA degree in a related field; 3-5 years' work experience in pharmacy networks contracting; or any combination of education and experience, which would provide an equivalent background. • MBA preferred. RPh/PharmD preferred. • 5-7 years' experience in pharmacy networks contracting preferred • Should have knowledge and understanding of DIR and pharmacy performance measures that influence plan Star ratings
We offer a range of market-competitive total rewards that include merit increases, paid holidays, Paid Time Off, and incentive bonus programs (unless covered by a collective bargaining agreement), medical, dental, vision, short and long term disability benefits, 401(k) +match, stock purchase plan, life insurance, wellness programs and financial education resources, to name a few. Anthem, Inc. is ranked as one of America's Most Admired Companies among health insurers by Fortune magazine and has been named a 2019 Best Employers for Diversity by Forbes. To learn more about our company and apply, please visit us at careers.antheminc.com. An Equal Opportunity Employer/Disability/Veteran. Anthem promotes the delivery of services in a culturally competent manner and considers cultural competency when evaluating applicants for all Anthem positions.
REQNUMBER: PS45232-St%2E%20Louis-St%2E%20Louis