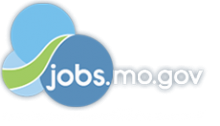 Job Information
CVS Health

Pharmacy Manager Emerging Leader - D7/R88/D5

in

St. Louis

,

Missouri
Job Description
General Summary:
The Pharmacy Manager Emerging Leader (PMEL) program is a formal development program designed to provide interested Pharmacists the opportunity to train and develop the necessary leadership knowledge, skills and competencies over a period of time prior to being promoted into a Pharmacy Manager position. Participants will be assigned a coach to provide support and guidance while in the program and regular touch points will be scheduled to help monitor an individual's progress.
Program participants will broaden their capabilities and understand the important role pharmacy leaders play in developing their teams and delivering results. The program curriculum and learning experiences will focus on the critical behaviors needed to be successful in the Pharmacy Manager role and are organized into two phases which focus on leadership and business operations. Phase 1 consists of self-paced learning to give foundational knowledge on how to successfully manage a pharmacy. Phase 2 consists of key learning experiences (KLEs) which would be completed outside of regularly scheduled Pharmacist shifts and give opportunities to apply learning and develop skills.
The program is offered quarterly and all applicants/candidates will be assessed against the required qualification criteria. Individuals selected to participate in the program will continue to work in their current Pharmacist role and report to a Pharmacy Manager but their job code will change Rx Mgr Emerging Leader to help track PMEL program participants and assign required curriculum. In some cases, participants will remain in their current location while other participants may change locations to best support development needs. Your Pharmacy Supervisor will determine the best development location for each selected participant.
Applicants should notify their manager of their interest in the program prior to applying and ensure all documents needed to satisfy the required criteria are available.
The PMEL program is not to exceed 24 months and will provide assignments and training opportunities to help prepare participants to be promoted into the Pharmacy Manager role. From the date of entry into the program, it may be possible for participants to be ready to promote into a Pharmacy Manager position within 6-24 months. Readiness for promotion will depend on a colleague's experience level, performance, demonstration of the key learning experiences and satisfactory completion of the program curriculum.
A participant in the PMEL program continues to be a critical member of the CVS Pharmacy team. As such, participants fulfill the company's purpose of helping people on their path to better health by leading pharmacy execution and performance while building patient loyalty through a continuous focus on excellent customer service. Under the ongoing supervision of the Pharmacy Manager, the PMEL program participant will help maintain an engaged, productive pharmacy team by demonstrating leadership agility, innovation, growth mindset, enterprise thinking, setting direction, leading others and delivering results.
In addition to day-to-day responsibilities as a Pharmacist, PMEL program participants will be responsible for completing operations and leadership/management skills training and learning about key aspects of the business and CVS Pharmacy culture in order to prepare for future promotion to Pharmacy Manager. This development program is designed to provide a strong foundation to prepare individuals to be able to assume supervisory duties and operational control of a pharmacy immediately upon promotion into a Pharmacy Manager position.
PMEL program participants must maintain satisfactory performance and demonstrate consistent progression throughout the program in order to remain in the PMEL job code designation and be considered for promotion into a Pharmacy Manager role. No program participant may remain in the PMEL designation for longer than 24 months.
Selection for the PMEL program does not guarantee promotion into a Pharmacy Manager position. Whether and when a participant is actually promoted to Pharmacy Manager is dependent on a variety of factors, including but not limited to performance and availability of open Pharmacy Manager roles in desired markets.
Disclaimer:
The above information on this description has been designed to indicate the general nature and level of work performed by employees within this classification. It is not designed to contain or be interpreted as a comprehensive inventory of all duties and responsibilities required of employees assigned to this job.
Required Qualifications
Currently works full-time (30+ hours per week) - All current role required training 100% completed - Meets Expectations or higher rating on last performance review - Moderate or Strong Pharmacy Manager assessment (Virtual Job Tryout) score - Not currently on a level three warning or performance improvement plan within last year ‐ Willingness to consider and accept a promotion into a Pharmacy Manager position if a promotion is offered ‐ Ability to transfer to other CVS Pharmacy locations within the same District
Preferred Qualifications
‐ 1+ years experience as a Staff Pharmacist with CVS Health or equivalent retail pharmacy experience ‐ Ability to transfer to other CVS Pharmacy locations in other Districts within the Region
Education
Bachelor of Science in Pharmacy or Pharm. D. degree
Business Overview
At CVS Health, we are joined in a common purpose: helping people on their path to better health. We are working to transform health care through innovations that make quality care more accessible, easier to use, less expensive and patient-focused. Working together and organizing around the individual, we are pioneering a new approach to total health that puts people at the heart.
We strive to promote and sustain a culture of diversity, inclusion and belonging every day. CVS Health is an equal opportunity and affirmative action employer. We do not discriminate in recruiting, hiring or promotion based on race, ethnicity, sex/gender, sexual orientation, gender identity or expression, age, disability or protected veteran status or on any other basis or characteristic prohibited by applicable federal, state, or local law. We proudly support and encourage people with military experience (active, veterans, reservists and National Guard) as well as military spouses to apply for CVS Health job opportunities.