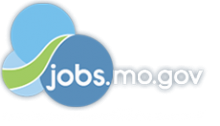 Job Information
Option Care Health

Nutrition Support Dietitian - St. Louis, MO / Minneapolis MN

in

St. Louis

,

Missouri
Extraordinary Care. Extraordinary Careers.
With the nation's largest home infusion provider, there is no limit to the growth of your career.
Option Care Health, Inc. is the largest independent home and alternate site infusion services provider in the United States. With over 6,000 team members including 2,900 clinicians, we work compassionately to elevate standards of care for patients with acute and chronic conditions in all 50 states. Through our clinical leadership, expertise and national scale, Option Care Health is re-imagining the infusion care experience for patients, customers and employees.
At Option Care Health we recognize that part of being extraordinary is supporting and building a workforce that is as diverse as the patients and communities we serve.
Join a company that is taking action to develop a culture that is more inclusive, respectful, engaging and rewarding for all team members. We are committed to hiring, developing, and retaining a diverse workforce.
​
Job Description Summary:
The Registered Dietitian (RD) is a qualified professional who is responsible for the development and implementation of clinical and marketing strategies to promote the home nutrition support (enteral and parenteral nutrition) program. The RD provides daily clinical support of all parenteral nutrition patients within their assigned territory and may cover multiple locations, as assigned by the Area Manager, Nutritional Services, to assure optimal coverage within the territory. The RD also supports sales activity and account relationships within the assigned territory and maintains a cohesive relationship with office clinical and sales staff to maximize the effectiveness of the office's nutrition support program.
Job Description: ​
Job Responsibilities (listed in order of importance and/or time spent)
Provides day to day clinical support of parenteral nutrition (PN) patients. Performs comprehensive nutrition assessments, develops and implements nutrition care plans and provides nutrition education and guidance to patients, caregivers and clinical staff. Conducts nutrition assessments on assigned patients according to developed standards and evidence-based practice.
Conducts patient education/teaching in areas of parenteral and enteral nutrition, in-person or phone-based, when necessary according to the needs of the business.
Responsible for leading and supporting a high quality, evidence-based, service oriented, multidisciplinary nutrition support team. Leads nutrition support rounds within assigned territory to include monthly discussion of each long-term parenteral nutrition patient.
Works closely with account managers and regional sales directors to support nutrition-related sales activity and account relationships within assigned territory on a regular basis to ensure appropriate market penetration for nutrition services. Participates in office strategic sales planning and program implementation. Acts as a liaison to nutrition support physicians, nutrition support teams, customers, and sales staff.
Works closely with Area Manager, Nutritional Services to ensure nutrition support competence, compliance with policies and procedures, and cost efficiency. Accepts assignment of delegation of work from Area Manager, Nutritional Services to support coverage needed within Area.
As pertinent to nutrition therapy, along with the Pharmacy or Clinical Nutrition Manager, monitors clinical key performance indicators such as: patient census, patient satisfaction, clinical competence, nutrition assessments, and performance improvement activities.
Identifies opportunities for improvement and communicates to appropriate managers and Area Manager, Nutritional Services. Defines and implements Action Plans to continually improve the patient care process.
Develops, implements, and evaluates continuing education, orientation, and in-service education programs in coordination with corporate, clinical, and sales management. Educational topics to include clinical nutrition, reimbursement and formulary compliance.
Assists in the orientation and training of new Registered Dietitians, sales professionals and other nutrition-support related staff.
The RD is field-based and may support assigned Care Management Center(s) (CMC) remotely.
Assists in developing and maintaining the nutrition program plan and budget.
Participates in professional organizations and maintains visibility by participating in one or more community-based activities per year.
Observe legal and ethical guidelines for safeguarding the confidentiality of patient and proprietary Option Care information.
Accepts other responsibilities and duties that may be assigned.
Supervisory Responsibilities
Does this position have supervisory responsibilities?
(i.e. hiring, recommending/approving promotions and pay increases, scheduling, performance reviews, discipline, etc.)
No X
Yes
Basic Education and/or Experience Requirements
Registered Dietitian with a license/certification in the current state of practice, as appropriate
Two years of experience with enteral and parenteral nutrition as a nutrition support professional
Board Certification in Nutrition Support or intent to receive within 1 year of hire
Current CPR certification
Basic Qualifications
Ability to travel within assigned territory and attend required meetings
Leadership and supervisory skills
Ability to plan, organize, implement, and evaluate clinical programs that will meet the needs of the office and community served
Ability to educate and empower staff to implement nutrition service processes in the home care setting.
Flexibility and the ability to work effectively within a multidisciplinary team
Ability to communicate effectively (verbal and written) with team members
Self-directed, able to work without the presence of an immediate supervisor
Intermediate competency with Microsoft Office software
Ability to work under stressful conditions
Travel Requirements: (if required)
Ability to travel within assigned territory and attend required community-based activities/meetings
Preferred Qualifications & Interests (PQIs)
Board Certification in nutrition support
Previous home health experience
Advanced degree in nutrition or business
Sales and marketing experience
This job description is to be used as a guide for accomplishing Company and department objectives, and only covers the primary functions and responsibilities of the position. It is in no way to be construed as an all-encompassing list of duties.
Option Care Health subscribes to a policy of equal employment opportunity, making employment available without regard to race, color, religion, national origin, citizenship status according to the Immigration Reform and Control Act of 1986, sex, sexual orientation, gender identity, age, disability, veteran status, or genetic information.
​
For over 40 years, Option Care Health has provided adult and pediatric patients with an alternative to hospital infusion therapy. With more than 2,900 clinical experts, Option Care Health is able to provide high-quality infusion services for nearly all patients with acute and chronic conditions across the United States, resulting in high quality outcomes at a significantly reduced cost. Option Care Health has more than 70 infusion pharmacies and 100 alternate treatment sites. We are guided by our purpose to provide extraordinary care that changes lives through a comprehensive approach to care along every step of the infusion therapy process including: intake coordination, insurance authorization, resources for financial assistance, education and customized treatments.