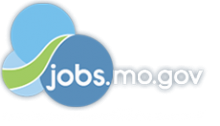 Job Information
CVS Health

Network Manager

in

St Louis

,

Missouri
Job Description
Negotiates competitive and complex contracts with health care providers using pre-determined internal guidelines and financial standards. Negotiates contract language in accordance with Aetna standards, engaging other departments as needed for review and approval of contract terms outside the standards. Conducts competitive and financial analyses to achieve best in market discounts and financial results that are within pre-determined targets. Manages contract performance and works with various internal departments to address questions, issues, and activities related to execution, loading, and ongoing maintenance of provider contracts.Supports the development and implementation of value-based contract relationships in support of business strategies. Manages relationships with key providers and ensures resolution of escalated issues related, but not limited to, claims payment, contract interpretation and parameters, or accuracy of provider contract or demographic information. Negotiates settlements as needed. May recruit providers as needed to ensure network adequacy and achievement of network expansion goals. Maintains accountability for specific medical cost initiatives. Serves as SME for less experienced team members and internal partners.
Required Qualifications
5+ years of experience negotiating contracts with hospitals, as well as IPAs, PHOs, and other large health care providers, including contract language, development and analysis of rate proposals, identifying operational and financial improvement opportunities, and collection and analysis of competitive data and key financial metrics. Uses competitive and financial data, as well as analysis detail, to negotiate favorable contracts.Working knowledge of complex contracting options, provider reimbursement methodologies and terms, and contract setup. Understanding of provider financial issues, industry standard payment policies, regulatory requirements, and competitor strategies. Experience negotiating and/or managing value-based contracts brings added value.Strong critical thinking, problem resolution, organization, communication and interpersonal skills. Able to successfully manage multiple negotiations, issues, and other tasks to ensure completion and meet deadlines. Able to manage expectations and maintain strong relationships, both internally and externally.
Preferred Qualifications
See Required Qualifications
Education
Bachelor's degree or equivalent work experience.
Business Overview
At Aetna, a CVS Health company, we are joined in a common purpose: helping people on their path to better health. We are working to transform health care through innovations that make quality care more accessible, easier to use, less expensive and patient-focused. Working together and organizing around the individual, we are pioneering a new approach to total health that puts people at the heart.
We are committed to maintaining a diverse and inclusive workplace. CVS Health is an equal opportunity and affirmative action employer. We do not discriminate in recruiting, hiring or promotion based on race, ethnicity, gender, gender identity, age, disability or protected veteran status. We proudly support and encourage people with military experience (active, veterans, reservists and National Guard) as well as military spouses to apply for CVS Health job opportunities.