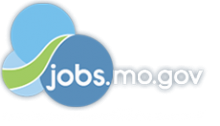 Job Information
Lumeris

Manager, Accountable Delivery Systems Solutions

in

St. Louis

,

Missouri
In order to apply for a position at Lumeris, you must create an account using your email address and a password of your choosing. This account will allow you to receive notifications each step of the way through the job application process. With these updates, you'll never have to wonder where you are in the process. Additionally, we can easily send pertinent documents to you for your review. Once you create the account, you may apply to any position you feel is a good fit without having to re-enter information. Thank you for your interest in Lumeris.
Position:
Manager, Accountable Delivery Systems Solutions
Position Summary:
Senior Manager, Accountable Delivery Systems Solutions (ADSS)
Lumeris is looking for experienced and passionate individuals to join our advisory services business and make a significant impact with healthcare organizations of all types in the transfer of risk and migration of fee-for-service business to value-based payments. We are looking for healthcare advisors who have led complex consulting efforts along with a demonstrated executive presence and ability to manage key client relationships at all levels in the context of consulting engagements. The Senior Manager serves an important role in the Lumeris client relationship. Specific responsibilities include:
Job Description:
Role and Responsibilities
• Lead and manage client engagements (in close collaboration with Managing Principals and/or Principals): responsible for deliverables, resource coordination and leadership, logistics, project timelines and budget
• Work closely with clients to develop sustainable solutions which advance strategies for client's the Population Health Services Organization (PHSO). Senior Managers will typically lead engagement scopes of work within Volume to Value Roadmap engagements or as part of a PHSO Design & Build effort
• Develop "client-ready" presentation and report deliverables with limited supervision
• Provide leadership to client delivery teams and mentor junior staff
• Achieve individual billings targets by maintaining consistently high utilization on client engagements
• Demonstrate strong relationship management skills and ability to handle challenging interpersonal situations
• Contribute to business development activities by identifying upsell opportunities
Experience, Qualifications, and Education
• BS/BA degree in business, industrial engineering, nursing or a health- related field required. A Master's degree in Business Administration or a Master's degree in Health or Hospital Administration is preferred
• 6-8 years advisory experience with either a consulting firm (hospital/healthcare focus req.) and/or with a hospital/healthcare provider/payor
• Project Management experience including creating work plans, budgets, managing budget to actual, and goal setting/benchmarks
• Supervisory experience in a matrixed project setting; minimum of 1 year serving in an Engagement Manager capacity
• Ability to actively manage and deliver on client expectations around project activities, timelines, deliverables, outcomes, etc.
• Ability to provide targeted communication (written and verbal) to internal and external constituents
• Proven analytical and process redesign skills (problem solving, quantitative, workflow process, etc.)
• Ability to work with a diverse group of professionals and personalities in a team environment • Advanced knowledge of MS Office applications, including Word, PowerPoint, Excel, Access and Outlook
• Ability to travel at least 70%
Lumeris is an EEO/AA employer M/F/V/D.
Location:
St. Louis, MO
Time Type:
Full time
Status:
XL - FT
Join Our Growing Team!
Lumeris serves as a long-term operating partner for organizations that are committed to the transition from volume- to value-based care and delivering extraordinary clinical and financial outcomes. Lumeris enables clients to profitably achieve greater results through proven playbooks based on collaboration, transparent data and innovative engagement methodologies. Lumeris offers comprehensive services for managing all types of populations, including launching new Medicare Advantage Health Plans, Commercial and Government Health Plan Optimization, and Multi-Payer, Multi-Population Health Services Organizations (PHSOs). Currently, Lumeris is engaged with health systems, provider alliances and payers representing tens of millions of lives moving to value-based care.
Over the past seven years, we have tripled in size to more than 800 employees and built the only solution on the market with our proven outcomes. For the past six years, Essence Healthcare, a long-standing Lumeris client, has received 4.5 Stars or higher from the Centers for Medicare and Medicaid Services (CMS). Essence Healthcare was Lumeris' pioneer client and has been leveraging Lumeris for more than a decade to operate its Medicare Advantage plans, which serve more than 60,000 Medicare beneficiaries in various counties throughout Missouri and southern Illinois.
In 2018, Lumeris was named Best in KLAS for Value-Based Care Managed Services in the area of client-reported impact on the Triple Aim by KLAS Research. This was the third year in a row Lumeris received the award, and it has only been given for three years. As the industry's most reliable and effective partner for developing population health management solutions, our success is driving tremendous growth in our company. Join us today in making a real difference in how healthcare is delivered!
Why Join Lumeris?
At Lumeris, you will be part of team that is focused on solving the nation's healthcare problem, and you will be able to contribute to our purpose. Our environment is fast-paced, change-oriented and focused on growth and employee engagement. At Lumeris, we know that talent is best utilized when given the opportunity to succeed. That is why we have removed the boundaries that inhibit success and focus on fostering an environment that allows employees to utilize their talents.