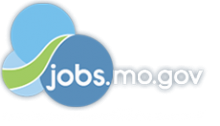 Job Information
St. Mary's Good Samaritan

LPN - Admissions Coordinator - PRN

in

St. Louis

,

Missouri
Description
Role Purpose:
Delivers excellence in customer service which meets and exceeds customer expectations. Reviews and analyzes patient referrals to determine appropriateness of home care services, ensures compliance of payor regulations, and identifies the appropriate level of service. Coordinates and expedites all aspects of service to optimize patient's smooth transition to home care. Is a patient advocate and liaison between referral source, patients, and Home Care Clinical staff. Communicates key components of patient's needs and physicians orders to HC Clinician's to help establish patient's plan of care. Coordinates the delivery of equipment and/or supplies based on patient and families need. Collaborates with Clinical Sales Liaisons to identify educational needs of referral sources i.e. Case Managers, Physicians, Hospital and Nursing Home staff, regarding qualifying criteria, access to Home Care, etc.
Responsibilities:
Coordinates identification of Home Health and Hospice patients in conjunction with Hospital Case Management. Conducts in person meeting with patients/family to discuss needs and services and verify patient information, and identifies the clinical needs and screening to ensure criteria for admission is met. Ensures medical necessity by verifying procedure/diagnosis compliance, ensuring proper screening, communicating general instructions to customer. Adheres to all regulatory compliance per department policies, as evidenced by quality audits and reviews. Identifies which service line/program is most appropriate for patient, based on his/her needs, and explains services to patient/family.
Verifies Attending Physician for patient and ensures compliant F2F and final orders are obtained prior to Start of Care as appropriate. Ensures ongoing follow-up with referral source, until patient is discharged, to evaluate patient needs, including but not limited to disciplines, equipment, wound care, infusion, etc. Identifies and/or triages proposed SOC/ROC date in conjunction with Clinical/Scheduling Supervisor.
Communicates/notifies Scheduling/others of referral SOC/ROC. Initiates/Generates SOC orders and collaborates notification of patient to Health at Home Care Team (including Associates, Clinicians, Supervisors and Managers) through verbal, written and/or huddles.
Reviews all components of EPIC record and/or Medical information received via fax/scan. Ensures all appropriate pertinent clinical information and pertinent communication needed to convey to Clinical Staff is documented into the Horizon EHR through referral information notes and orders. Reviews documentation entered into system to ensure quality clinical and accurate data. Verifies patient, related party, demographic information and obtains insurance information; in conjunction with Associate. Hands off to Associate for Data Entry and Verification of Insurance.
Demonstrates streamlined processes to maintain safety and quality through accurate patient identification, protects personal health information, and proactively obtains and interprets physician orders, as evidenced by quality audits and reviews.
Provides exceptional customer service and notifies Marketer/Manager of any physician or referral source complaint/concerns. Serves as a resource/Advocate to hospital staff, patients, families, extended care facility staff and physicians regarding all Home Services provided. Collaborates with Clinical Sales Liaison to develop relationships with case managers, Hospital Case Managers and physicians through positive and professional communication.
Enhances effective operations of the department through participation in department meetings, reads and initials minutes for meetings not attended, participation in process improvement activities to achieve goals, as evidenced by attendance record and completed process improvement action items. Assists in the development of Orientation Manual, Checklists and Guidelines. Assists in the training and development of Associates and Admissions Liaisons.
Rotates weekend coverage, Holiday coverage and on call coverage, as assigned.
Serves as liaison between SSM hospitals, SSM Health at Home and internal/external customers to promote collaboration and partnership to achieve excellence in post-acute community care.
Coordinates all levels of care including Infusion, Home Health and Hospice demonstrating high level clinical knowledge and skills.
Qualifications
Minimum Qualifications:
Graduate of accredited school of nursing: Licensed Practical Nurse
Current Missouri LPN license
At least 1 year as an LPN in a clinical health care environment; Home Care, Physician Office or Med/Surg experience highly recommended
Typing/keyboarding/ experience with Microsoft Office required
Requires effective oral and written communication skills to communicate with customers.
Requires effective decision making, critical thinking, clinical assessment and problem solving skills.
Effective interpersonal communication skills are required to communicate in a positive manner to internal and external customers.
Understands and incorporates team concept in daily activities.
Assists team to achieve goals by being helpful, dependable and flexible..
Insurance process knowledge
Medical terminology
Microsoft and Windows - based computer skills; Internet Navigation.
Physical Requirements:
Employees in this position are, or can be, required to possess the following physical capabilities:
Lifting, carrying, pushing and/or pulling up to 100 lbs.

Stooping, kneeling and/or crouching daily.

Standing or walking more than 4 hours a day.

Running to respond to patient emergencies.

Reaching, grasping, fingering, and/or feeling more than 4hours a day.

Visual acuity in order to correctly distinguish skin tone variations, evidence of IV infiltration, infection; able to read telemetry, blood pressure gauges, etc.

Audio acuity in order to correctly distinguish various body sounds (i.e., respirations, heart tones, bowel sounds).

Audio acuity to discern sounds made by various types of machinery or equipment that would indicate dangerous or improper operation.
SSM Health at Home –
SSM Health at Home offers highly skilled and experienced caregivers to help patients through difficult times. Services include extended at-home care, help managing pain or special support during terminal illnesses. SSM Health at Home is located in Illinois, Missouri and Oklahoma.
Organization: SSM Health at Home
Primary Location: Missouri-St. Louis-SSM Health at Home - Westview
Work Locations: SSM Health at Home - Westview (0114.5) 12312 Olive Boulevard St. Louis, 63141
Job: Clerical & Customer Service
Req ID: 19000025