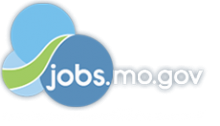 Job Information
averhealth

LC-MS/MS Technician (Overnight)

in

St. Louis

,

Missouri
Job Description
At Averhealth, our mission is to reclaim lives, unite families, and strengthen communities by creating and providing the smartest, most innovative solutions for substance use disorder treatment and recovery. We seamlessly integrate every element of our clients? testing needs including collections, laboratory services, results reporting, and every step in between. By joining Averhealth, you will become part of a friendly and fast-growing organization with an important purpose. Averhealth has a direct impact on someone?s road to recovery.
Full Time (35-45 hours/week)

Monday through Friday 8:00pm - 4:30am or 9:00pm - 5:30am
ESSENTIAL DUTIES AND RESPONSIBILITIES include the following. Other duties may be assigned.
Prepare biological samples for analysis by LC/MS/MS

Operate LC-MS/MS instrumentation

Review data generated by LC-MS/MS instrumentation and report results

Provide legal testimony as needed

Assist with training new staff on sample preparation, LC-MS/MS operation, and data review

Assist with method development of toxicology drugs of abuse on an LC

MS/MS instrument including the sample preparation and validation per CLIA guidelines

Adhere to all security procedures for ensuring confidentiality of donor information

Adhere to all established guidelines outlined in Averhealth Employee Guidebook

Other duties as assigned by supervisor

KNOWLEDGE, SKILLS, AND ABILITIES

Knowledge of drug metabolism

Outstanding attention to detail

Ability to operate, perform routine maintenance and troubleshoot laboratory instrumentation

Knowledge of common laboratory techniques

Familiarity with certification requirements for CLIA, CAP, or other relevant regulatory bodies

Familiarity with Laboratory Information Systems (LIS)

Ability to communicate with customers, judges, physicians, and attorneys on laboratory procedures

Ability to work in a fast-paced, high-volume setting

Ability to manage time effectively

Ability to communicate effectively, both orally and in writing

Ability to lift up to 25 pounds
EDUCATION AND EXPERIENCE
Bachelor?s degree in science or equivalent relevant field required

1+ years? experience operating and reviewing data for an LC-MS/MS instrument. ABSciex experience preferred

1+ years? experience in a biological laboratory environment