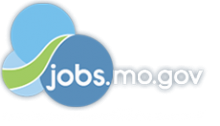 Job Information
Lumeris

Grievance Nurse, Healthcare

in

St. Louis

,

Missouri
In order to apply for a position at Lumeris, you must create an account using your email address and a password of your choosing. This account will allow you to receive notifications each step of the way through the job application process. With these updates, you'll never have to wonder where you are in the process. Additionally, we can easily send pertinent documents to you for your review. Once you create the account, you may apply to any position you feel is a good fit without having to re-enter information. Thank you for your interest in Lumeris.
Position:
Grievance Nurse, Healthcare
Position Summary:
The Grievance Nurse is responsible for investigation, monitoring and reporting of Quality of Care, Quality of Service and Serious Reportable Adverse Events according to Center for Medicare and Medicaid Services (CMS) guidelines and plan policies and procedures. The Grievance Nurse will complete medical record reviews for re-credentialing and support activities related to Quality Improvement initiatives.
Job Description:
Primary Responsibilities
Conducts review of member grievances related to Quality of Care and Quality of service issues

Prepares reports to support CMS reporting requirements for quality topics such as Serious Reportable Adverse Events

Conducts medical record reviews to support regulatory requirements for the purposes of re-credentialing, Star Ratings and Medicare quality indicator reporting as needed.

Extracts, collects, analyzes and summarizes performance data for quality of care issues, quality initiatives, surveys, and audits

Performs comprehensive and accurate documentation to ensure grievances are handled in accordance to CMS guided regulations

Performs provider and member outreach

Assists in preparing for internal and external audits

Recognizes urgent issues and escalates to management in a timely manner to help facilitate a response

Participates in Quality Improvement initiatives

Performs other duties as assigned to meet departmental and company objectives
Qualifications
Licensed Registered Nurse (RN ) in the state of Missouri required, eligible for licensure in other states as required

Two years of clinical experience required

Two years of progressively responsible experience in a utilization review environment or relevant appeals and grievance work is preferred

Requires fundamental knowledge of the revenue cycle process, which includes such things as member access, utilization review, claims processing, medical coding

Demonstrates a working knowledge of computer systems (Jiva and Facets)

Demonstrates the ability to be self-motivated, detail oriented and make independent decisions. Also demonstrates the ability to respond quickly and appropriately to meet timeliness standards

Requires the advanced analytical and critical thinking skills necessary to audit member care data, associated member medical records documentation and identify variances in standards of care

Requires the interpersonal skills necessary to maintain effective working relationships and interact effectively with staff, physicians, review agencies, insurance companies, members and member representatives' families

Requires the effective communication skills (both verbal and written) necessary to prepare documentation, write determination letters and to provide education to staff and physicians regarding the grievance process

Ability to consistently meet appeals accuracy and timeline requirements by achieving regulatory standards

Proficiency with MS Office applications including Word and Excel

Detail-oriented with the ability to conduct research and identify steps required to resolve issues

Excellent organizational skills for prioritizing tasks to meet set deadlines

Excellent verbal and written communication skills

Work weekends and company holidays as needed based on business regulatory requirements
Working Conditions
While performing the duties of this job, the employee works in normal office working conditions.
Disclaimer
The job description describes the general nature and level of work being performed by people assigned to this job and is not intended to be an exhaustive list of all responsibilities, duties and skills required. The physical activities demand and working conditions represent those an employee encounters while performing the essential functions of this job. Reasonable accommodations may be made to enable individuals with disabilities to perform the essential job duties and responsibilities."
Lumeris is an EEO/AA employer M/F/V/D.
Location:
St. Louis, MO
Time Type:
Full time
Join Our Growing Team!
Lumeris is a value-based care managed services operator for health systems and providers seeking extraordinary clinical and financial outcomes. Lumeris aligns providers and payers across populations with technologies, processes, behaviors and information to achieve high-quality, cost-effective care with satisfied consumers — and engaged physicians.
Lumeris with Essence Healthcare, its inaugural client and learning laboratory with more than 60,000 Medicare members in Missouri and Illinois, has averaged a CMS rating of 4.5 Stars for the last ten years and produced the highest consumer and physician satisfaction scores in the industry along with significantly better clinical outcomes and lower costs. For more information, go to www.lumeris.com.
Why Join Lumeris?
At Lumeris, you will be part of team that is focused on solving the nation's healthcare problem, and you will be able to contribute to our purpose. Our environment is fast-paced, change-oriented and focused on growth and employee engagement. At Lumeris, we know that talent is best utilized when given the opportunity to succeed. That is why we have removed the boundaries that inhibit success and focus on fostering an environment that allows employees to utilize their talents.