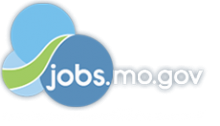 Job Information
Sunrise Senior Living

Float Nursing Director / Assisted Living / RN (St Louis, MO)

in

St. Louis

,

Missouri
Job ID
2017-60961
JOB OVERVIEW
"Sunrise is the best place that I've ever worked, simply because of the people. We provide quality care in an environment that feels like home. Our focus is doing what's right for the resident. For me, that's a big breath of fresh air."
- Sunrise Leader
At Sunrise, the Resident Care Director (RCD) serves as the nursing clinical leader for the community and is responsible for the delivery of safe, evidence-based care to residents.
.
RESPONSIBILITIES & QUALIFICATIONS
Responsibilities:
-Provide strategic leadership for resident care in the community by managing, directing and monitoring the nursing team and medication care managers, as applicable by State/Province law, to promote the health and wellness of the resident population.
-Provide clinical care through the direct application of the nursing process; perform and document resident assessments, complete Individualized Service Plans, provide or delegate hands-on clinical care as indicated by the plan of care and evaluate resident outcomes.
-Provide oversight of the community medication management program to promote resident safety in the medication use process.
-Collaborate with physicians, pharmacists and other clinical providers to coordinate care and services for the residents within the community.
-Provide clinical training and education as needed to nurses, medication care managers, care managers and others who provide resident care. Perform skill evaluation to assure clinical capability of care team members.
-Track, trend and report clinical quality data to identify risk. Actively participate as a member of the community Quality Assurance and Performance Improvement committee. Lead clinical quality and process improvement initiatives within the community to mitigate risk and improve resident care outcomes.
-Recruit, hire and train clinical team members and is responsible for performance management, evaluation and engagement.
-Serve as the Infection Control Coordinator for the community.
-Collaborate with Sales partners to determine community capability and assess potential residents' appropriateness for move-in.
-Assure compliance with all Federal, State/Provincial, board of nursing and other applicable regulations.
Qualifications:
-Graduate of an approved college or school of nursing with a current state license as a professional Registered Nurse (RN).
-Minimum two (2) years RN experience; at least one year experience in home health, assisted living, or long-term care environment preferred.
-Minimum of one (1) year nursing management experience, including hiring, coaching, performance management scheduling and daily operations supervision.
-Demonstrated knowledge of applied nursing practices, techniques, and methods in accordance with federal, state/province and board of nursing requirements.
-Knowledge of infection control practices and prevention of disease transmission.
-Ability to delegate assignments to the appropriate individuals based on their demonstrated skill capabilityand in compliance with all regulations.
-Experience in tracking, trending and analysis of clinical performance data preferred.
-Experience in quality and clinical process improvement and risk assessment preferred.
-Experience in staff development, training and/or clinical education preferred.
-Proven ability to handle multiple priorities, organize efficiently, and manage time effectively
-Demonstrated critical thinking, clinical judgment, and decision-making skills.
-Computer proficiency with electronic medical records, the Microsoft Office suite and the ability to learn new applications.
-Ability to work weekends, evenings & flexible hours as needed for resident care/services, including 24/7 on call responsibility.
Reports To
-Community Executive Director
ABOUT SUNRISE
Sunrise Senior Living has championed quality of life in senior care for more than 30 years. We believe team members are our greatest resource and are looking for people who share our commitment to provide quality care for seniors and their families. It's no surprise that many of the world's leading experts in Senior Living entrust their career to Sunrise.
At Sunrise, you will…
Make a Difference Every Day
We are passionate about our mission — to champion quality of life for all seniors. We deliver high-quality care with a personal touch and encourage our residents to enjoy life to the fullest.
Be Part of a Uniquely Supportive Community
The care-focused environment we create for residents extends to our team members. We offer programs, rewards, and benefits to help you live your best.
Ignite Your Potential
We believe potential has no limits. We offer best-in-class leadership development programs designed to grow our leaders. We are committed to helping our team members achieve their career goals.
Location : Name St. Louis Metro Area
Type Full-Time
Location : City St. Louis
Location : State/Province (Full Name) Missouri
Sunrise Senior Living is an Equal Opportunity Employer.