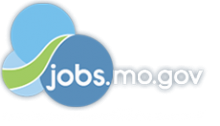 Job Information
Anthem, Inc.

Director II Compliance

in

St. Louis

,

Missouri
Description
SHIFT: Day Job
SCHEDULE: Full-time
Director II Compliance-West Region
This position will sit onsite in an Anthem office location in the West region. This position will have 10-12 direct reports.
At the senior director level, responsible for leading the West region compliance program and directing the implementation of the department's initiatives.
Primary duties include, but are not limited to:
Collaborate with internal and external stakeholders to advocate and innovate strategic programming that builds compliance requirements into business processes, provides oversight and monitoring of compliance, identifies issues proactively, supports risk remediation, and advances Anthem's Compliance Program.

Apply critical thinking to formulate strategies and concepts that drive results, persuade and influence others, adapt to change, and manage conflict.

Directs programs with advanced layers, objectives, tasks, stakeholders, requirements; creates policies, procedures and tools needed to operate daily function of program; manage/oversee/influence resources impacting projects or programs from matrixed organizations under different leadership.

Manages or lead advanced compliance monitoring. Advises, coaches and mentors executives and senior management regarding compliance issues and provides reports as appropriate to relevant committees.

Manages or lead the most advanced investigations, document findings, comply with notification requirements, ensure corrective actions are made.

Hires, trains, coaches, counsels, and evaluates performance of direct reports; set goals for department and direct reports; plan, document and communicate department work, noting accountable direct reports and deadlines; may oversee a manager(s) with direct reports.
Qualifications
Requires a BA/BS; MS/MBA/JD or professional designation preferred; 10+ years of health care, regulatory, ethics, compliance or privacy experience; or any combination of education and experience, which would provide an equivalent background; 5-7 years management experience, including strong leadership/managerial skills and ability to motivate/coach other staff.

Must be able to sit onsite in a West region office.

Experience working with, advising, and influencing executives

Strategic mindset

Experience as a compliance officer managing compliance programs and compliance staff

Experience working with regulators

Healthcare background required (preferably health plan)

Ability to travel may be required.

Must be able to sit onsite in a West Region office.
AnEqualOpportunityEmployer/Disability/Veteran
Applicable to Colorado Applicants Only
Annual Salary Range*: $124,400 - $155,500
Actual compensation may vary from posting based on geographic location, work experience, education and/or skill level.
The hourly or salary range is the range Anthem in good faith believes is the range of possible compensation for this role at the time of this posting. The Company may ultimately pay more or less than the posted range. This range is only applicable for jobs to be performed in Colorado. This range may be modified in the future. No amount is considered to be wages or compensation until such amount is earned, vested, and determinable under the terms and conditions of the applicable policies and plans. The amount and availability of any bonus, commission, benefits, or any other form of compensation and benefits that are allocable to a particular employee remains in the Company's sole discretion unless and until paid and may be modified at the Company's sole discretion, consistent with the law.
We offer a range of market-competitive total rewards that include merit increases, paid holidays, Paid Time Off, and incentive bonus programs (unless covered by a collective bargaining agreement), medical, dental, vision, short and long term disability benefits, 401(k) + match, stock purchase plan, life insurance, wellness programs and financial education resources, to name a few. An Equal Opportunity Employer/Disability/Veteran.
Anthem, Inc. is ranked as one of America's Most Admired Companies among health insurers by Fortune magazine and has been named a 2019 Best Employers for Diversity by Forbes. To learn more about our company and apply, please visit us at careers.antheminc.com. An Equal Opportunity Employer/Disability/Veteran. Anthem promotes the delivery of services in a culturally competent manner and considers cultural competency when evaluating applicants for all Anthem positions.
REQNUMBER: PS49756-St%2E%20Louis-St%2E%20Louis