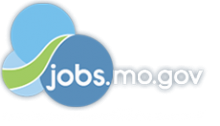 Anthem, Inc

Director Data Analysis & Planning - PS18835

in

St. Louis

,

Missouri
Director Data Analysis & Planning - PS18835
Location: United States
Field: Reporting & Data Analysis
Requisition #: PS18835
Post Date: Mar 14, 2019
Your Talent. Our Vision. At Anthem, Inc., it's a powerful combination, and the foundation upon which we're creating greater access to care for our members, greater value for our customers, and greater health for our communities. Join us and together we will drive the future of health care.
This is an exceptional opportunity to do innovative work that means more to you and those we serve at one of America's leading health benefits companies and a Fortune Top 50 Company.
Location: East Coast region preferred
Job Summary:
The Director of Data Analysis & Planning will have responsibility for advancing capabilities in measuring and reporting Behavioral Health clinical programs in terms of quality of care, efficiency of care and predictive analytics. As the health care industry continues to evolve, it's critically important to accurately measure clinical performance to enable a wide range of population health initiatives. This position will include the direction of a team of analytic resources to develop and advance the analytical methodologies used for measuring and enabling program performance and to support, directly or indirectly, the develop of Anthem's behavioral health clinical strategy.
The ideal candidate will have proven experience in managing a team of analysts to deliver consultative, analytically focused solutions to business partners. The candidate should have deep analytical experience, knowledge of the analytical tools and methodology used to develop effective analytic support for clinical programs, and proven ability to execute analytical programs.
Primary duties may include, but are not limited to:
Provide analytical consulting to internal customers and other analytical functions on how to apply data insights to develop solutions and drive business results.

Provides oversight and accountability in allocation of operations project managers, trainers, and data analysts.

Lead the execution process of supporting Anthem Behavioral Health Clinical programs through reporting and advanced analytics such as predictive modeling for clinical interventions.

Ensures education of and coaches project managers, trainers and data analysts in the consistent use of tools.

Directs maintenance of report documentation and operational reports.

Ensures that associates deliver high quality, timely services to the operational areas.

Develops and implements continual improvement process within the SBU through collection and analysis of current and historical data.

Hires, trains, coaches, counsels and evaluates performance of direct reports.
Requires BA/BS.

7-9 years of related experience.

Any combination of education and experience, which would provide an equivalent background.

3+ years leadership experience in providing analytical direction for professional exempt employees.

3+ years experience leading analytics in the healthcare domain strongly preferred.

Knowledge and understanding of relational databases (SQL,SAS,R,Python) required.

Behavioral health, claims data, advanced analytics experience preferred.

Knowledge of analytical tools, statistical techniques, health care data, provider performance assessment and analysis, care management programs and services, and customer information needs is strongly preferred.

Graduate degree in an analytical field of study is strongly preferred.

Analysis of data, compilation and design of reports, and planning experience required.

Excellent communication, analytical, planning and managerial skills required.

Strong PC skills required.

Excellent analytical and problem solving skills required.
Anthem, Inc. is ranked as one of America's Most Admired Companies among health insurers by Fortune magazine and is a 2018 DiversityInc magazine Top 50 Company for Diversity. To learn more about our company and apply, please visit us at careers.antheminc.com An Equal Opportunity Employer/Disability/Veteran