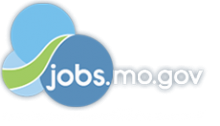 Job Information
Lumeris

Concurrent Review Case Manager

in

St. Louis

,

Missouri
In order to apply for a position at Lumeris, you must create an account using your email address and a password of your choosing. This account will allow you to receive notifications each step of the way through the job application process. With these updates, you'll never have to wonder where you are in the process. Additionally, we can easily send pertinent documents to you for your review. Once you create the account, you may apply to any position you feel is a good fit without having to re-enter information. Thank you for your interest in Lumeris.
Position:
Concurrent Review Case Manager
Position Summary:
The Concurrent Review Case Manager conducts the clinical review of inpatient and out-patient services for both medical necessity and length of stay. In-Patient reviews include both, Acute Facilities as well as Skilled Nursing Facilities. Out-Patient reviews include service authorizations as well as home health care. All reviews are conducted in accordance with departmental and Medicare guidelines. Performs discharge planning and care coordination with inpatient case managers, physicians, community and support resources to assist members transitioning between care settings.
This is a remote position local to the St. Louis area.
Job Description:
Role and Responsibilities:
Perform pre-service and concurrent reviews of requested services within specified department timelines.

Apply advanced clinical knowledge for the interpretation and evaluation of clinical data in order to determine compliance with established criteria.

Review authorization requests for services according to adopted Plan and InterQual criteria.

Review questionable cases with facility staff and the Medical Director to determine if care requested meets medical necessity criteria.

If services are denied, accurately document this process and provide timely provider and member notification following specified timelines and department protocols.

Initiate early discharge planning, incorporating transition of care plans, with facility staff and plan's primary care providers.

Initiate and coordinate facility transfers, incorporating transition of care plans.

Coordinate with state QIOs and Essence Appeals and Grievance department on member and provider appeals.

Make appropriate referrals to quality improvement, behavioral health and complex case management.

Complete retrospective chart reviews and pended claims reviews as requested.

Maintain strong collaborative working relationships with specialty, ancillary and primary care providers.

Document completely and accurately within an electronic clinical record.

Provide education on the utilization management process to members and providers as requested.

Understand contract terms as it relates to utilization management program compliance and reimbursement.

Participate in care management as a member of an interdisciplinary team

Maintain knowledge of pertinent regulatory and accrediting requirements.

Maintain HIPAA standards and ensure confidentiality of protected health information

Ensure compliance with all state and federal regulations and guidelines in day-to-day activities

Perform special projects as assigned.
Education and Experience:
Licensed Registered Nurse (RN) in the state of Missouri is required, eligible for licensure in other states as required

Three years clinical nursing experience required with (2) years of utilization review, discharge planning or managed care preferred.

Working knowledge of Medicare guidelines preferred.

Knowledge and use of InterQual Criteria preferred.
Knowledge, Skills, and Abilities:
Strong verbal and written communication skills

Strong decision making skills

Strong organizational skills

Strong customer service skills

Knowledge of HIPAA regulations and NCQA standards

Professional demeanor and the ability to work effectively within a team or independently

Strong computer skills including Microsoft Office

Ability to multi-task and self-motivate
Lumeris is an EEO/AA employer M/F/V/D.
Location:
St. Louis, MO
Time Type:
Full time
Join Our Growing Team!
Lumeris is a value-based care managed services operator for health systems and providers seeking extraordinary clinical and financial outcomes. Lumeris aligns providers and payers across populations with technologies, processes, behaviors and information to achieve high-quality, cost-effective care with satisfied consumers — and engaged physicians.
Lumeris with Essence Healthcare, its inaugural client and learning laboratory with more than 60,000 Medicare members in Missouri and Illinois, has averaged a CMS rating of 4.5 Stars for the last ten years and produced the highest consumer and physician satisfaction scores in the industry along with significantly better clinical outcomes and lower costs. For more information, go to www.lumeris.com.
Why Join Lumeris?
At Lumeris, you will be part of team that is focused on solving the nation's healthcare problem, and you will be able to contribute to our purpose. Our environment is fast-paced, change-oriented and focused on growth and employee engagement. At Lumeris, we know that talent is best utilized when given the opportunity to succeed. That is why we have removed the boundaries that inhibit success and focus on fostering an environment that allows employees to utilize their talents.