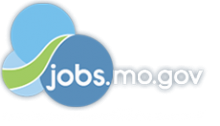 Job Information
IQVIA

Clinical Trials Nurse / Clinical Research Nurse - Novasyte

in

St Louis

,

Missouri
IQVIA™ is the leading human data science company focused on helping healthcare clients find unparalleled insights and better solutions for patients. Formed through the merger of IMS Health and Quintiles, IQVIA offers a broad range of solutions that harness the power of healthcare data, domain expertise, transformative technology, and advanced analytics to drive healthcare forward.
Job Description:
Qualified Registered Nurse (RN) will be tasked with supporting the clinical trials and clinical research of a new pharmaceutical drug for patient infusion to mitigate the impact on COVID-19 positive patients. The patient infusions will take place under physician orders at a clinical site that is a long-term care facility.
This Clinical Trials Nurse / Clinical Research Nurse role allows you to utilize your nursing experience supporting at-risk patients in the long-term care setting providing better patient care and service. Depending on your current schedule, this type of role can work in conjunction with your current position.
This role is going to be a national and regional travelling program that will require you to be away from home upwards of 5 – 7 days at a time, with as little as 1-2 days' notice on travel assignments. The anticipated duration of this trial is 6+ months, and if available and interested, you may be deployed weeks at a time.
Responsibilities:
This position will provide drug infusion to a patient in the long-term care facility

The Clinical Trials Nurse must be able to complete assigned travel projects at the clinic site

The Clinical Trials Nurse must input reporting and event notes post assignment and refer any pertinent information to their supervisor program lead

The Clinical Trials Nurse must have experience working with patient infusion in the acute care or long-term care setting

Experience in building customer relationships

Established track record of success of timeliness and reporting ability

Possess cellular phone, reliable transportation and access to the internet
Benefits:
In addition to working with the company strives to provide employee growth and well-being, you have the opportunity to:
Be at the forefront of changing patient service support models

Develop strong leadership skills

Gain professional growth and exposure to pharmaceutical industry

Earn supplemental income
Preferred Qualifications:
Experience working in the acute care or outpatient setting providing patient infusion

Compact Nursing Licensure preferred

Active BLS

Experience going into a patient home and providing home infusion or other patient services

Leadership experience (manager, educator, preceptor) preferred
Job Requirements:
Understanding that this job will have exposure to COVID-19 positive patients

Registered Nurse with an active RN license

Associates degree required, Bachelors' degree preferred

2+ years' experience working with patient infusion preferred

Experience going into a long-term care facility is preferred

Ability to travel nationally and regionally

Intermediate computer skills required (must be comfortable with basic software programs)

Ability to work required schedules and travel to various locations across the country

Ability to stand for long periods of time, bend or kneeling may be required
RN1
Join Us
Making a positive impact on human health takes insight, curiosity, and intellectual courage. It takes brave minds, pushing the boundaries to transform healthcare. Regardless of your role, you will have the opportunity to play an important part in helping our clients drive healthcare forward and ultimately improve outcomes for patients.
Forge a career with greater purpose, make an impact, and never stop learning.
IQVIA is an EEO Employer - Minorities/Females/Protected Veterans/Disabled
IQVIA, Inc. provides reasonable accommodations for applicants with disabilities. Applicants who require reasonable accommodation to submit an application for employment or otherwise participate in the application process should contact IQVIA's Talent Acquisition team at workdayrecruiting@iqvia.com_ to arrange for such an accommodation.
IQVIA is a world leader in using data, technology, advanced analytics, and expertise to help customers drive healthcare – and human health – forward. Together with the companies we serve, we are enabling a more modern, more effective and more efficient healthcare system, and creating breakthrough solutions that transform business and patient outcomes.
To get there, it takes diverse skills and a curiosity to explore new possibilities. No matter your role, everyone at IQVIA, including our colleagues at Q² Solutions, contributes to our shared goal of improving human health. Thank you for your interest in growing your career with us.