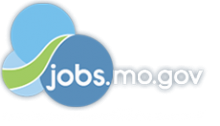 Job Information
Lumeris

Chief Medical Officer, Regional Operations (Remote)

in

St. Louis

,

Missouri
In order to apply for a position at Lumeris, you must create an account using your email address and a password of your choosing. This account will allow you to receive notifications each step of the way through the job application process. With these updates, you'll never have to wonder where you are in the process. Additionally, we can easily send pertinent documents to you for your review. Once you create the account, you may apply to any position you feel is a good fit without having to re-enter information. Thank you for your interest in Lumeris.
Position:
Chief Medical Officer, Regional Operations (Remote)
Position Summary:
The Chief Medical Officer (CMO), Regional Operations, serves as the executive clinical lead for Lumeris' unique Population Health Services Organization (PHSO) operating partnerships with Health Systems and Physicians. The CMO collaborates across a matrixed entrepreneurial culture to provide clinical and population health management expertise and leadership, with a specific focus on Physician leadership/engagement, clinical practice transformation and care delivery model design and execution.
Job Description:
Role and Responsibilities
Provide clinical leadership in the development, organization and leadership of a clinically integrated network (CIN) of physicians.

Participate in business development meetings with prospective clients to present the Lumeris value proposition.

Strategize with the Corporate Chief Medical Officer (CCMO) on clinical strategy, design and approach, facilitating communications, and managing risk on active engagements.

Maintain strong relationships with CIN Medical Directors and clinical leaders at client organizations.

Act as an internal consultant on clinical program development and special projects for Lumeris customers.

Participate in ongoing product development activities related to Lumeris technologies and services.

Provide timely, proactive communications and progress reports to the CCMO and other key stakeholders regarding Lumeris activities and external client status.

Provide support to the Accountable Delivery Systems Institute as needed on matters relating to accountable care, physician engagement/alignment, payer and clinical transformation, and the use of leading technology in support of the new models of care.

Direct and monitor medical management activities and quality management programs as needed to maintain compliance with CMS and other accrediting bodies.
Experience, Qualifications, and Education
MD. or D.O. degree, plus Board Certification. Current, unrestricted medical licensed.

Minimum of five years successful clinical practice experience.

Minimum of three years health plan or capitated provider experience with exposure to: disease management, HEDIS reporting, provider relations, utilization management, quality management, peer review, case management, denial/appeals, and accreditation.

Prior operational consulting experience a plus.

Knowledge of healthcare financing and the relation to various managed care products (HMO, PPO, Indemnity, and Medicare Advantage).

Government sector experience a plus (Medicare or Medicaid products).

Knowledge of continuous quality improvement theory and practice.

Excellent communication and problem-solving skills.

Demonstrated track record of building productive working relationships with subordinates, peers, senior management, and external customers.

High level of energy and drive.

Flexible personality; easily adaptable to change/ambiguity.

Domestic travel required (approximately 35 percent).

Candidate will primarily serve clients in the Northeast U.S. and will make regular trips to the headquarters in St. Louis, MO.
Lumeris is an EEO/AA employer M/F/V/D.
Location:
Addison, TX, Atlanta, GA, Baltimore, MD, Boston, MA, Chicago, IL, Columbus, OH, Edison, NJ, Fredericksburg, VA, Indianapolis, IN, Jersey City, NJ, Kansas City, MO, Lakewood Township, NJ, Lansing, MI, Newark, NJ, New Brunswick, NJ, New York, NY, Philadelphia, PA, Richmond, VA, St. Louis, MO, Stafford, VA, Toms River, NJ, Washington, DC
Time Type:
Full time
Join Our Growing Team!
Lumeris is a value-based care managed services operator for health systems and providers seeking extraordinary clinical and financial outcomes. Lumeris aligns providers and payers across populations with technologies, processes, behaviors and information to achieve high-quality, cost-effective care with satisfied consumers — and engaged physicians.
Lumeris with Essence Healthcare, its inaugural client and learning laboratory with more than 60,000 Medicare members in Missouri and Illinois, has averaged a CMS rating of 4.5 Stars for the last ten years and produced the highest consumer and physician satisfaction scores in the industry along with significantly better clinical outcomes and lower costs. For more information, go to www.lumeris.com.
Why Join Lumeris?
At Lumeris, you will be part of team that is focused on solving the nation's healthcare problem, and you will be able to contribute to our purpose. Our environment is fast-paced, change-oriented and focused on growth and employee engagement. At Lumeris, we know that talent is best utilized when given the opportunity to succeed. That is why we have removed the boundaries that inhibit success and focus on fostering an environment that allows employees to utilize their talents.