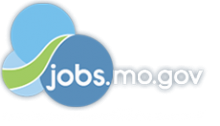 Job Information
BrightStar Care

Care Specialist (Caregiver)

in

St. Louis

,

Missouri
CARE SPECIALIST ( FULL TIME AVAILABLE)
Help seniors stay safely at home during this COVID-19 pandemic. By doing this, you will help ease the burden on the healthcare system and hospitals when they need it the most. We will equip you with the highest level of training, along with necessary personal protective equipment so that you can feel confident and safe when you care for your clients. Available PPE includes gloves, surgical masks, N95 respirator masks, face shields/googles, hand sanitizer, and gowns. We are reinforcing our commitment to providing the highest quality of safety and care for clients and employees.
We are excited to offer you an opportunity to pursue your passion and create relationships with meaning and purpose. This role would partner with our Scheduler in developing a schedule to cover the needs of you and each of our assigned clients. You would care for the client and household, per their tailored care plan, and instruction. This role requires leadership, compassion and reliability.
What We Offer
At BrightStar Care we value each of our employees and care about their wellbeing. We strive to provide best-in-class experience for YOU, which includes:
2019 HomeCare Pulse Provider of Choice Recipient & 2020 Employer of Choice Recipient
Work in a supportive environment where we "Serve with Passion" and have fun
Weekly pay with direct deposit available at $13 to $14.00 per hour for one-on-one care
Full Time Available - Hours are 30 to 40 hours -- you set your schedule  -- Monday through Friday
Part Time Available - You choose the number of hours and days you want to work
Travel time is paid when traveling from one-client-visit to the next
GPS time and attendance technology enhancing access to key scheduling and care information
Clinical Response Support & Training
One-on-one training and new client introductions
Free continuing education covering over 150 topics
Participate in an annonymous survey - YOU have a voice!
Variety of assignments (we care for all ages)
Client referral bonus programs
Promotion opportunities available within
National opportunities with over 300+ locations in the US

Joint Commission accredited showing a commitment to quality in safety Responsibilities

Providing care as directed by a nursing supervisor, including but not limited to: bathing, grooming, oral care, dressing, undressing, toileting activities, taking and recording vital signs, and assisting with height and weight measurements, if necessary

Providing care according to the patient's plan of care, assistance with daily tasks, including but not limited to: feeding, meal preparation, linen changes, light housekeeping, providing transportation to doctor appointments, outdoor activities, and shopping Requirements

High school diploma or GED

Certified CPR and negative TB skin test or chest x-ray
Minimum 3 years of documented health care experience is required
MUST be a licensed driver with insured and reliable automobile
Self-directing with the ability to work with little direct supervision
Empathy for the needs of the client
Ability to read, write, speak and understand English and communicate effectively
Treats clients, staff and the public with courtesy, respect and presents a positive public image.
Works as a team member.
Ensures confidentiality and security of the client's medical information.
Must be able to stand walk, squat, bend, kneel, reach, twist, push and pull. Varied assistance is required depending on the mobility of the client. Must be able to lift up to 50 pounds BrightStar Care is an Equal Opportunity Employer and do not discriminate against applicants due to race, ethnicity, gender, veteran status, or on the basis of disability or any other federal, state or local protected class.
IND123