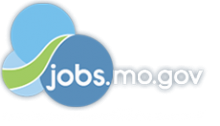 Job Information
SSM Health

Care Manager

in

St. Louis

,

Missouri
Role Purpose:
Works under the supervision of the Director of Practice Management or Team Leaders. Serves in an expanded nursing role to collaborate with members and their Primary Care Providers to provide a model of care that ensures the delivery of quality, efficient, and cost-effective healthcare services. Assesses plans, implements, coordinates, monitors and evaluates all options and services with the goal of optimizing the member's health status. Integrates evidence-based clinical guidelines, preventive guidelines, protocols and other metrics in the development of treatment plans that are patient-centric, promoting quality and efficiency in the delivery of healthcare for the assigned patient population. Develops systems of care that monitor member progress and promote early intervention in acute care situations. Works effectively with other members of the health care team to optimize interventions. Manages utilization and practice metrics to further refine the delivery of care model to maximize clinical, quality, and fiscal outcomes for the Medicare and commercial population.
Responsibilities:
Works with Medical Group leadership in the design, implementation, and evaluation of the Medical Home care model.

Identifies the targeted population within his/her practice site and risk stratifies all members to prioritize needs and direct interventions.

Assesses the healthcare, educational and psychological needs of the member/family. Designs an individualized plan of care with the member and fosters a team approach by working collaboratively with the member, family, primary care provider, and other members of the health care team to ensure coordination of services.

Implements clinical interventions based on risk stratification and evidence-based clinical guideline adherence and promote best practice by initiating/adjusting therapies as directed by the practitioner and providing appropriate follow-up and monitoring as needed. Coordinates appropriate laboratory and diagnostic testing.

Coordinates referrals and other community resources.

Implements systems of care that facilitate close monitoring of high-risk members to prevent and/or intervene early during acute exacerbations.

Continuously evaluates laboratory results, diagnostic tests, utilization patterns and other metrics to monitor quality and efficiency results for assigned population.

Works closely with the practice care team and serves as a resource to the member and healthcare team.

Adheres to SSMHC Administrative standards regarding patient confidentiality.

Maintains required documentation for all care management activities. Collects required data and utilizes this data to adjust the treatment plan when indicated.
Minimum Qualifications:
RN license or eligible for licensure in the state of Missouri required

Obtain and maintain Care Coordination and Transition Management Certification (CCCTM) within 1 year

At least 3 years of experience in clinical nursing, case management, and/or managing Medicare patients required.

Knowledge of basic concepts and principles of managed care required.

Demonstrates customer focused interpersonal skills to interact in an effective manner with practitioners, the interdisciplinary health care team, community agencies, patients, and families with diverse opinions, values and religious and cultural ideals.

Demonstrated ability to work autonomously and be directly accountable for practice.

Demonstrated ability to influence and negotiate individual and group decision-making.

Demonstrated ability to function effectively in a fluid, dynamic, and rapidly changing environment.

Demonstrates leadership qualities including time management, verbal and written communication skills, listening skills, problem solving and decision-making, priority setting, work delegation and work organization.
Preferred Qualifications:
Bachelor's degree in health care preferred

Case Management or similar certification preferred
Physical Requirements:
Employees in this position are, or can be, required to possess the following physical capabilities:
Reaching, grasping, fingering, and/or feeling more than 10 hours a day.

Visual acuity in order to correctly distinguish skin tone variations, evidence of IV infiltration, infection; able to read telemetry, blood pressure gauges, etc.
SSM Health –
SSM Health is one of the largest Catholic health systems in the country and is dedicated to quality and compassionate care for anyone in need, regardless of ability to pay. Based in St. Louis, where its System Office is located, SSM Health operates 20 hospitals in Wisconsin, Illinois, Missouri and Oklahoma. We provide care in various settings: outpatient sites, physician offices, a pharmacy benefit company, an insurance plan, hospitals, nursing homes, home care, hospice, telehealth and a technology company. Our Mission: Through our exceptional health care services, we reveal the healing presence of God.
SSM Health complies with applicable Federal civil rights laws and does not discriminate on the basis of race, color, national origin, age, disability or sex