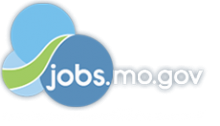 Job Information
American Red Cross

Biomedical Equipment Technician

in

St Louis

,

Missouri
Please use Google Chrome or Mozilla Firefox when accessing Candidate Home.
By joining the American Red Cross you will touch millions of lives every year and experience the greatness of the human spirit at its best. Are you ready to be part of the world's largest humanitarian network?
Job Description:
Are you seeking a full-time opportunity that makes a difference? Do you want to have an impact in your community, across the country, and around the world? If your answer is "yes", then we invite you to become a Biomedical Equipment Technician at the American Red Cross!
Biomedical Equipment Technicians work under relatively close supervision, repair, calibrate, and maintain all types of basic biomedical equipment, devices, instruments, and systems. Inspect, install, and provide preventive maintenance of general biomedical equipment. Provide support, development and/or leadership guidance to all volunteers.
Responsibilities:
1: Perform a variety of routine tasks associated with the installation, service and calibration of a diverse range of biomedical equipment and instrumentation. Install, qualify, maintain service, modify, troubleshoot, safety test, and calibrate a variety of biomedical equipment and instrumentation by interpreting engineering and vendor information, schematic diagrams and graphic illustrations. Diagnose and correct system or equipment malfunctions by repairing or replacing parts to ensure that biomedical equipment and internal circuitry meets specified requirements.
2: Assist in the support of a systematic preventive maintenance program for biomedical equipment and instrumentation which may include entry into Computerized Maintenance Management System.
3: Provide technical assistance and instruction to personnel in the operation and maintenance of equipment.
4: Meet departmental performance indicator standards on a consistent basis. Maintain a clean and safe workplace.
5: Maintain accurate and timely documentation.
Qualifications:
Education: High School or equivalent required. Associates Degree in Electronics or Biomedical Equipment Technology is preferred.
Experience: 1 year of related experience preferred.
Skills & Abilities: Maintenance skills in electronics, mechanical or electromechanical device repair preferred. Ability to read color codes on wiring and electrical components. Ability to comprehend and follow both written and oral instructions. Ability to establish and maintain working relationships with co-workers, biomedical and medical staff, and the general public. A basic knowledge of e-mail, database management, spreadsheet, and word processor applications. Ability to work nights, weekends, and holidays if necessary. Ability to keep neat and accurate records. Must be willing to be multi-task trained. A valid Driver's license with a good driving record. Ability to take support calls. Ability to work on a team.
Travel: May be required to travel to sites throughout the Red Cross organization.
Combination of candidate's education and general experience satisfies requirements so long as the total years equate to description's minimum education and general experience years combined (Management experience cannot be substituted).
Physical Requirements: Regularly required to use hands to finger, handle or feel, reach with hands and arms and talk or hear. Regularly lift and/or move objects 10-50lbs frequently and unassisted; Frequently required to stand, walk, stoop, kneel, crouch or crawl. Occasionally required to sit and climb or balance. Specific vision abilities required for this job include close vision, distance vision, color vision, peripheral vision, depth perception and ability to adjust and focus. Ability to use a variety of hand and power tools and work with a variety of chemicals and solvents. Position may require climbing of ladders for top-level selection. Specific vision abilities required by this job include close vision, distance vision, peripheral vision, depth perception and ability to adjust focus. The work environment will consist of moderate noise (i.e. business office with computers, phones and printers, light traffic). The employee must have the ability to work in a small cubicle and have the ability to sit at a computer terminal for an extended period of time. Work in extreme temperatures for short duration.
Apply now! Joining our team will provide you with the opportunity to make a difference every day.
The American Red Cross is an Equal Opportunity/Affirmative Action employer. All qualified applicants will receive consideration for employment without regard to sex, gender identity, sexual orientation, race, color, religion, national origin, disability, protected veteran status, age, or any other characteristic protected by law.
The American Red Cross is a diverse nonprofit organization offering its employee's professional development and growth opportunities, a competitive salary, comprehensive benefits, and a collaborative team spirit environment. To be considered for this position, please visit www.redcross.org/jobs to apply.
To view the EEOC Summary of Rights, click here: Summary of Rights