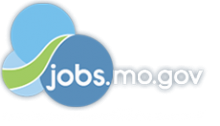 Job Information
Centers

Assistant Director - Recreation Programs

in

St. Louis

,

Missouri
CENTERS is a management company that specializes in campus recreation. We partner with universities to manage their departments, facilities, finances, and deliver exceptional customer service. Since 1998, CENTERS remains the first and only mission centric organization committed to student development and departmental excellence on behalf of its clients. CENTERS is currently operating university campus recreation centers at ten site locations within the United States.
Core Responsibilities:
Oversee creation and administration of intramural sports program

Coordinate and manage summer and holiday camp programming

Oversee management of climbing wall operations

Responsible for the management and inventory of all sport and camp supplies

Responsible for all policies and procedures for designated areas of responsibility

Plan, schedule and assign staff for all areas of responsibility

Evaluate performance and program effectiveness

Demonstrate and teach conflict and risk management skills to entire student and part time staff

Assist in managing all spaces related to programming as it relates to risk management and policy development
Staff Management:
Recruit, train and evaluate intramural, camp, and climbing wall staffs

Provide managerial and leadership experiences in various aspects of intramural, camp, and climbing programming

Administer employee and participant related disciplinary action
Administrative Responsibilities:
Responsible for the operating, preparation, forecasting and monitoring of income and expense budgets as it relates to areas of responsibility

Responsible for ensuring programs are in line with current industry trends

Manage budget, strategic planning, and assessment as it pertains to the program area

Prepare regular written communication such as monthly and annual reports, financial and participation reports and equipment inventory reports
Fiscal Accountability:
Monitor operating budgets for areas of responsibility

Manage payroll for areas of responsibility

Prepare financial, participant, and equipment inventory reports as needed

Assist with long-term planning and forecast equipment replacement
Other Responsibilities:
Attend office, staff and department meetings as scheduled.

Actively participate in professional development programs

Other duties as assigned
Minimum Requirements:
At least three (3) years of related experience; advance degree preferred

Demonstrated experience developing/managing comprehensive youth and sport programming

Fiscal accountability

Demonstrated leadership and supervisory abilities

Demonstrated experience and abilities to work as part of a professional team that collaborates effectively with colleagues

Entrepreneurial spirit and enthusiasm

Analytical skills to: identify problems; assess alternatives; and render consistent, logical decisions

Ability to write concise, logical reports

Knowledge of standard practices in recreational sports

Excellent written and oral communication skills

Strong computer skills

Ability to thrive in an environment that values high expectations, accountability, and balanced lifestyles

Organized, detailed, creative, assertive, adaptable, entrepreneurial spirit

Ability to work both independently as well as with a team
Competencies:
Technical Competencies
Some knowledge of HR theories and best practices in recruitment and staff development.

Basic accounting knowledge; capability of understanding budgets.

Proficiency with Microsoft Office
Professional Competencies
Adaptability, analytical & critical thinking, initiative & motivation, planning & project management, decision making & judgment, business acumen, customer service, teamwork, diversity awareness, interpersonal relationships, communication, integrity, leadership, long-term focus, organizational learning & change management.
Human Relations:
Internal contacts include staff at all levels. External contacts include external customers and vendors. Contact involves troubleshooting, informing, exchanging information, negotiating, making recommendations, and giving information or instructions.
Work Environment
Office environment/fitness center environment

Non-smoking environment

Moderate to loud noise

Local, regional and national travel as required

Evening or weekend work as required
Physical Demands
Sitting at desk or table for at least 50% of the work day

Standing or walking for at least 50% of the work day

Repetitive wrist, hand, or finger movement (while operating computer equipment)

Bending, stooping

Eye-hand coordination (keyboard typing)

Hearing and talking

Extended periods of reading fine print
ID: 2021-2530
External Company Name: Centers
External Company URL: http://www.centersusa.com/
Street: 1 University Blvd.