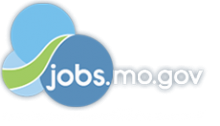 Job Information
The Salvation Army - Metro Division

ARC Intake Coordinator, Full-Time-St. Louis, MO

in

St. Louis

,

Missouri
Overview
Looking for a place where "Doing the Most Good" is a mission? The Salvation Army has an Intake Coordinator position in Saint Louis, Missouri available for the ideal candidate. We offer a competitive employee benefit program which includes a comprehensive medical, dental, vision, hearing and prescription drug plan, voluntary life insurance, paid holidays, and paid sick days.
This position assists individuals with various disaffilations including but not limited various addictions (alcohol, drugs, gambline, chronic homelessness, etc.) with admission into the Adult Rehabilitation program of the Salvation Army. This position demonstrates commitment to the Salvation Army mission to ensure services provided are confidental and inclusive of eligibility without discrimination. This position maintains operations of admissions by organizing referrals, providing outreach, and corrdinating admissions via phone and walk-ins. Provide phone and online support to applicants, famlies, and community members.
The Salvation Army, an international movement, is an evangelical part of the universal Christian church. Its message is based on the Bible. Its ministry is motivated by the love of God. Its mission is to preach the gospel of Jesus Christ and to meet human needs in His name without discrimination.
Responsibilities
Essential functions and responsibilities:
Conduct pre-screen eligibility process for program applicants through referral, phone, and walk-in. Determine and follow eligibility guidelines according to program policies and procedures.

Assist in complete intake process including financial verification, income for room and board, and all required electronic file documentation.

Provide all required documentation to outside agencies that support the beneficiary file (probation, parole, courts, etc.)

Assist in completing short form applications completed by alternate program staff in support of 24/7 intakes.

Follow-up with applicants that are referred to detox as part of their rehabilitation plan prior to admission.

Be knowledgeable of community referral agencies and can communicate intake policies and procedures.

Assist in entering, processing, and maintaining relevant applicant information in the online records database while ensuring online files are timely, accurate, and complete.

Collect medications and add to electronic files according to policies and procedures in the online database; provide medications to the Resident Manager for storage.

Report the daily center census to Program Staff; process center statistical data from all program staff.

Process SNAP benefits and incoming mail for beneficiaries, distribue, and provide reports to DRS/Program Manager.

Complete and document intake urinalysis with the assistance of Residence management.

Must be available for a flexible schedule; to work early shifts, late shifts, and some weekends.

Other duties as assigned.

This job description should not be interpreted as all-inclusive. It is intended to identify the essential functions and requirements of the position. Other job-related responsibilities and tasks may be assigned. Reasonable accommodation may be made to enable individuals with disabilities to perform the essential job functions.
Qualifications
The requirements listed below are representative of the minimal education, experience, skills, and/or abilities required for this position.
Education & Experience :
High school graduate or equivalent. Experience in addiction recovery is a plus. Computer literacy is required.
Certifications :
Valid Driver's License and ability to drive in accordance with the Salvation Army policy.
Skills/Abilities :
Ability to speak, write and understand English in a manner sufficient for effective communication with beneficiaries, management and staff. Ability to respond to common inquiries or complaints from beneficiaries, agencies, or the community.
Basic computer skills including but not limited to MS Office, data management, and all other programs or systems that are adopted by the TSA ARC.
Must be able to pass a pre-employment drug screening and background check.
Supervisory Responsibility :
Supervises Intake Clerk position.
Physical Requirements :
The physical requirements described here are representative of those that must be met by an employee to successfully perform the duties of this job. Reasonable accommodation may be made to enable individuals to perform the essential functions of this job.
While performing the duties of this position, the employee is regularly required to stand; use hands, handle, or feel; and hear or talk. The employee is frequently required to walk and reach with hands and arms. Lifting, pulling, and pushing of materials up to 20 pounds to be able to move equipment. Specific vision abilities required by this job include close vision, distance vision, and ability to adjust focus. Specific hearing abilities required include ability to hear voices spoken at a soft or moderate level.
Travel :
Some travel within the local area will be required. Out of town or overnight travel may be required at times for training programs or events.
Working Conditions :
The work environment for this position is a typical office environment with a quiet to moderate noise level. At times this position will be required to go into warehouses or stores, where close toed shoes with rubber soles are required.
Job LocationsUS-MO-St. Louis
Job ID 2021-18326
of Openings 1
Category Program
Type Regular Full-Time