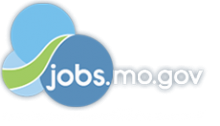 Job Information
Burrell Behavioral Health

Team Leader (ACT)

in

Springfield

,

Missouri
Looking to feed your desire to give to your community and support those who need a helping hand? Look no further! Not only is Burrell growing the amount of its resources, services, and facilities to assist as many communities as possible, it also provides plenty of opportunity for growth in your current field and the freedom to explore others. Our culture and our environment are unlike any other. We offer highly-competitive pay and a full range of top-notch full-time employee benefits such as:
Medical

Dental

Vision

Life Insurance

Paid Time Off

Short Term Disability

Long Term Disability

Retirement Plan

Tuition Reimbursement

Student Loan Reimbursement

Employee Assistance Program
Job Description:
ACT TEAM LEADER
About the ACT Team Leader​ Role:
ACT is an evidence-based, specialized service which engages persons who have been unsuccessful, avoid or do not respond well to traditional treatment modalities. We provide a multi-disciplinary team that offers intensive treatment services. Ages served are adults 18 and up.
The Team Leader will:
Hold regularly scheduled individual supervisory sessions.

Facilitate the hiring of new staff as needed.

Assist supervisees in the effective management of their time, including assuring that each is within the acceptable range of staff to client ratio.

Be readily available to serve as back up to supervisees when supervisees are unavailable (due to being with other clients, sickness, vacation, etc.) or in need of additional expertise.

Review client situations and identifying intervention strategies to correct the plan to implement with each client.

Oversee supervisees to assure effective time management, ratios, monitor documentation and training.

Facilitate the disciplinary process with supervisees as per guideline when needed.

Providing any guidance necessary. In this role, the leader will also be participating in evaluations.

Become involved in direct crisis intervention during regular business hours and as needed on a call basis after hours or on weekends. (on-call pay included)

Participate in ACT state wide phone calls and team meetings

Regularly review and monitor written documentation, providing corrective feedback and employee discipline as needed, to assure compliance with documentation requirements.

Participate in the quality assurance process both in presenting or facilitating the presenting of cases and situations and in giving input in cases and situations.

Participate in the development of initial/master treatment plans (ITPs), ITP (annual) updates and 90-day reviews of ITP's as needed.
Qualifications:
Master's Degree in Social Work, Psychology or Counseling
LPC or LCSW is preferred
Experience in a supervisory role of direct care preferred
What we offer:
Great pay, great schedule, great benefits, and an amazing culture of inclusiveness and positivity. Burrell's dedication to promoting diversity, multiculturalism, and inclusion is clearly reflected in all of our content and across all of our agency. Diversity is more than a commitment at Burrell—it is the foundation of what we do. We are fully focused on equality and believe deeply in diversity of race, gender, sexual orientation, religion, ethnicity, national origin and all the other fascinating characteristics that make us different.
ACT TEAM LEADER
HP123
We are an Equal Opportunity and Affirmative Action Employer, and encourage applications from all qualified individuals without regard to race, color, religion, sex, gender identity, gender expression, sexual orientation, national origin, age, marital status, disability or veteran status, or to other non-work related factors.
Burrell is a Smoke and Tobacco Free Workplace.
Burrell Behavioral Health is the recognized leader in Community Mental Health. Founded in 1977, our network of providers, therapists, case managers, and direct support staff serve more than 45,000 clients across 25 counties in Missouri and Arkansas. We provide comprehensive care for behavioral health clients of all ages, helping them to improve their lives through our wide-ranging continuum of care.
"We believe that the conversation about behavioral health is paramount. There are few conversations facing our communities more critical than behavioral health. As the conversation evolves, Burrell is committed to being a leader in this post-stigma world."
-C.J. Davis, President & CEO, Burrell Behavioral Health