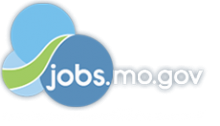 Job Information
Army National Guard Units

SUPPLY TECHNICIAN (TITLE 32)

in

Springfield

,

Missouri
Summary
THESE ARE NATIONAL GUARD TITLE 32 EXCEPTED SERVICE POSITIONS. These are National Guard positions for TWO GS-2005-06 SUPPLY TECHNICIAN (TITLE 32), Position Description Number D0561000 in SPMD 4740 and are part of the MO TASMG Shop. APPOINTMENT FACTORS: These are Indefinite-Reimbursable Excepted Service positions. These are bargaining positions.
Responsibilities
Manages authorized stockage/availability and mission essential stockage of decentralized and decontrolled items within an assigned commodity and/or functional grouping.
Reviews short supply list and applies seasoned judgment to determine quantities required and initiates procurement action.
Reviews assets on hand and identifies potential excess material.
Edits documents relating to the issue, turn-in, receipt and shipment of assigned items.
Contacts National Guard Bureau, Material Readiness Commands, Property Disposal Officer and other states to coordinate the distribution and redistribution of excess items within assigned commodity or functional area.
Requirements
Conditions of Employment
Qualifications
MILITARY REQUIREMENTS: Compatible military grade and assignment required prior to the effective date of placement. These are Excepted Service position's that requires membership in a compatible military assignment in the employing state's National Guard. Applicants who are not currently a member of the National Guard must be eligible for immediate membership. If you are not sure you are eligible for military membership, please contact a National Guard recruiter at 1-800-GO-GUARD (1-800-464-8273) prior to applying for this position. Selected candidates will be required to be in a compatible military assignment prior to effective date of placement. Selected candidates must be MOS qualified within 12 months from date of appointment. Maximum Military Grade - SFC (E-7) Enlisted - CMF 91 or 92; or MOS 88M Supervisor must verify that selected individual occupies a compatible military position. Technicians will not be militarily senior to their full-time supervisor or wage leader (grade inversion). GENERAL EXPERIENCE: Must possess experience, education, or training, in a variety of operations or situations concerned with substance or content of supply actions, requiring ability to decide course of action to take, considering the circumstances or conditions encountered; and experience using computer and automation systems. GS-06 SPECIALIZED EXPERIENCE: Must possess 9 months of specialized experience, education, or training which demonstrates knowledge of governing supply regulations, policies, procedures, and instructions applicable to the specific assignment. The specialized experience must also demonstrate your ability to conduct searches for required information; reconstruct records for routine supply transactions; and/or provide supply operations support for activities involving specialized or unique supplies, equipment, and parts; and perform routine aspects of supply specialist work based on practical knowledge of standard procedures, where assignments include individual case problems related to a limited segment in one of the major areas of supply management.
Education
Additional Information
If you are a male applicant who was born after 12/31/1959 and are required to register under the Military Selective Service Act, the Defense Authorization Act of 1986 requires that you be registered or you are not eligible for appointment in this agency (https://www.sss.gov/RegVer/wfRegistration.aspx). If you are unable to apply online or need to fax a document you do not have in electronic form, view the following link for information regarding an Alternate Application.