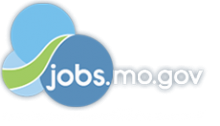 Job Information
AMRI

Senior Research Scientist

in

SPRINGFIELD

,

Missouri
Title: Senior Research Scientist
Location: US-MO-Springfield
Job Number: 1004450
Senior Research Scientist in Springfield, Missouri
AMRI provides global contract research and manufacturing services to the pharmaceutical and biotechnology industries.
The Senior Research Scientist is an expert synthetic organic scientist. The scientist's principal responsibility is to effectively transfer projects to the production facility. The scientist is expected to assist in the management of one or more research projects and to provide contributions to the chemical problems assigned. The scientist is self-motivated and demonstrates initiative in responsibilities and always strives to do the job better.
Join our talented workforce, where a commitment to excellence and a customer focused attitude is everything. We pursue excellence because our work has the power to improve patients' lives with the pharmaceuticals we develop and manufacture.
In this role, you will:
Explore and develop concepts for the practical preparation of a broad range of chemical intermediates and drug substances; effectively transfer projects to the production facility.

Plan and execute appropriate research techniques towards the solution of various chemical problems arising in the synthesis, analysis, development or production of chemical substances or drugs in the plant.

Use a broad spectrum of practical laboratory skills as needed; including advanced methods of purification of solvents and reagents, running reactions under anhydrous and oxygen free conditions, and using advanced methods for isolation/purification of sensitive materials.

Utilize all available techniques and analytical instrumentation, such as HPLC/UPLC/QC/TLC, for monitoring laboratory experiments and the analysis of products effectively.

Remain alert to the chemical literature especially in regard to recent developments vital to our processes and area of interest. Impart new chemical information and research techniques to junior chemical staff and manufacturing personnel

Utilize new developments obtained from literature in the reevaluation of chemical processes and analyses presently in use at plant locations for simplifications or modification to financial advantage. Recommend and implement methods to increase the quality of products and/or services.

Comply with requests for synthesis and/or analysis of chemical intermediates, drugs, and potential drugs for patent protection and/or analytical standards.

Communicate effectively in verbal and written form on research results, issues, and plans. Contribute suggestions to coworkers.

Train and develop skills related to manipulation and analysis of organic chemicals in junior staff.

Work with operations overseeing chemical process start-ups in the plant; train operators on batch records

Conduct laboratory operations in a safe manner. Exhibit safety awareness and safe work practices and follow responsible actions regarding chemical disposal. Maintain compliance with all regulations at the federal, state, and local levels. Maintain a current, easily understood laboratory notebook.

Remain current with Company policy regarding compliance with validation of bulk pharmaceutical chemicals.

Perform preliminary hazard screening on new processes using appropriate methodology (DSC, TSU, and CRC90) to ensure safe pilot processes.

Provide and perform safety evaluations as required to support hazard assessment and hazop reviews. Use the RC1 for additional hazard testing and process development support.

Monitor production campaigns progress against molar yield targets, cycle times, material usage etc. Create post campaign reports, and identify areas for continuous improvement.

Perform other tasks as directed by the R&D Manager
Qualifications:
Requirements
Ph.D. Degree in Organic Chemistry with a minimum of 1-3 years or BS/MS with a minimum 3-5 years of industrial experience.
All interested applicants must apply online. AMRI is an Equal Opportunity Employer, we value diversity and inclusiveness. Minorities/females/veterans/individuals with disabilities/sexual orientation/gender identity are encouraged to apply.
Other Locations:
EOE Protected Veterans/Disability