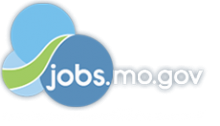 Job Information
Humana

RN - Care Manager, Behavioral Health

in

Springfield

,

Missouri
Description
The Care Manager, Telephonic Behavioral Health 2, in a telephonic environment, assesses and evaluates members' needs and requirements to achieve and/or maintain optimal wellness state by guiding members/families toward and facilitate interaction with resources appropriate for the care and wellbeing of members. The Care Manager, Telephonic Behavioral Health 2 work assignments are varied and frequently require interpretation and independent determination of the appropriate courses of action.
Responsibilities
Humana is seeking a Care Manager, Telephonic Behavioral Health 2 to telephonically assess, evaluate, and support members who are challenged by both mental illness and complex medical situations. Our goal is to provide support for both mind and body to allow each member to achieve and/or maintain their optimal health.
Apply your clinical knowledge to educate and empower your members, to take charge of their own healthcare decisions. Provide guidance and clinical expertise on how to navigate through the health care setting. Provide ongoing consultation with your patients via telephone to ensure that they are receiving the best quality of care possible. You will guide members and their families toward and facilitate interaction with resources appropriate for their care and wellbeing. You will work in collaboration with a multi-disciplinary team, employing a variety of strategies, approaches and techniques to manage a member's physical, environmental and psycho-social health issues. Consult with your patients on how to ask the right questions and interpret complex medical/behavioral health content in an effort to enhance the member experience. Coordinate community care and services as deemed appropriate. Understand clinical program design, implementation, and management, monitoring and reporting. Comply with performance and reporting standards as defined by Humana.
Other responsibilities include:
Proactive telephonic outreach to eligible Humana members and engage participation in appropriate care management programs

Complete physical, psychological, emotional and environmental assessments, for the purpose of providing appropriate, timely interventions to ensure provision of optimal care

Develop plan of care with your member based on identified needs and recommend and/or coordinate interventions that may include information, education, resources and referrals

Coordinate community care and services as deemed appropriate

Work collaboratively with other members of the Interdisciplinary team - to include; LAL, IHWA, Social Services, Pharmacists, Psychiatrists, Utilization Management teams, Community Health Educators, EAP and others if appropriate

Comply with performance and reporting standards as defined by Humana Corporation

Utilize Motivational Interviewing and Solution-Oriented approaches in communication with members

Adhere to compliance standards, state and federal regulations and individual licensing boards

Participate in professional development activities

Additional responsibilities as deemed appropriate by Humana leadership
Required to become CCM certified within 2 years of date of hire
Role Essentials
Registered Nurse in an eNLC state

Ability to be licensed as a registered nurse in multiple states without restrictions.

Bachelor's degree in Nursing (B.S.N.) and/or Master's degree

4 years or more in an acute care setting of clinical nursing experience which includes at least 2 years in an integrated care setting managing members with both Medical and Behavioral Health needs

Experience with substance abuse treatment

Ability to interact effectively with multi-disciplinary team members in virtual environment

A separate room with a locked door that can be used as a home office to ensure you and your patients has absolute and continuous privacy while you work

Intermediate to advanced computer skills and experience with Microsoft Word and Excel

Ability to learn how to use virtual information systems (example would be WebMD)

Excellent keyboard and web navigation skills

Exceptional communication and interpersonal skills with the ability to quickly build rapport

Ability to conceptualize and present clinical cases in concise and clear manner

Must have accessibility to high speed DSL or cable modem for a home office. Please note Satellite internet cannot be used for this role. Internet speeds must be at a minimum of 10Mbps Download by 1Mbps Upload for Cable Broadband.

Required to become CCM certified within 2 years of date of hire

Ability to work a minimum of 40 hours per week between the hours of 8:30 am EST- 8pm EST (at least 1 day a week until 8 PM)

Associates working in the state of Arizona must comply with the Tobacco Free Hiring Policy (see details below under Additional Information) and upon offer will be subjected to nicotine testing as part of a 10-panel drug test.
Role Desirables
Experience working with the pediatric/adolescent population

Knowledge of community health and social service agencies and additional community resources
Additional Information
The following policy applies ONLY to associates working in the state of Arizona:
Humana is committed to providing a safe and healthy work environment and to promoting the health and well-being of its associates. Effective July 1, 2011, Humana has adopted a tobacco-free hiring policy that will promote a healthier workplace and will not hire users of tobacco and nicotine products. If you have any questions, please consult with your recruiter.
Interview Format
As part of our hiring process for this opportunity, we will be using an exciting interviewing technology called Modern Hire to enhance our hiring and decision-making ability. Modern Hire allows us to quickly connect and gain valuable information for you pertaining to your relevant skills and experience at a time that is best for your schedule.If you are selected for a first round interview, you will receive an email correspondence inviting you to participate in a Modern Hire interview. In this interview, you will receive a text with interview questions and you will provide responses to each question. Your interview will be reviewed and you will subsequently be informed if you will be moving forward to next round of interviews
Scheduled Weekly Hours
40