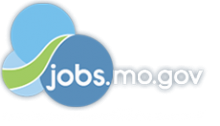 Job Information
Cox Health

RN- 800 Neuroscience and Orthopedic Trauma Unit

in

Springfield

,

Missouri
3rd shift differential $3.25/hr.
Neuroscience and Orthopedic Trauma Nursing Team
800 JNC & 800 West
JOIN OUR AWARD WINNING UNIT!
Gold Standard Level 1 Certified Stroke Center

Received American Heart Association/American Stroke Association's Get with the Guidelines-Stroke Gold Plus Award

Named a Neuroscience Center of Excellence by NeuroSource

Ranked #1 In the nation for spinal fusion

Ranked top 100 in the nation for neurological care, major neurosurgery and spinal surgery

Recognized by U.S. News and World Report as a high-performing hospital in neurology and neurosurgery

Recognized as Top 100 hospital in the nation for joint replacement and major orthopedic surgery by Care Chex

Named Top 101 Hospital with Great Spine and Neurosurgery Programs by Becker's Hospital Review
Level 1 Trauma Center
Level 1 Stroke Center
55 Bed Unit
Neuro-Trauma Progressive Care Unit
Exceptional Patient:Nurse Ratios
Fantastic Teamwork
Phenomenal Leadership
Job Summary
The Medical-Surgical nurse is responsible for managing the care of the adult or geriatric patient experiencing general medical conditions or general surgical procedures. The nurse must be able to assess patient condition, administer medications, change dressings, monitor vital signs, keep records and provide patients and families with support and education. The Medical-Surgical nurse maintains a wide array of medical care knowledge in order to care for a diverse group of patients.
Job Requirements
Education

Required: Graduate of an approved nursing program

Preferred: Bachelor's Degree in Nursing

Experience

Preferred: Previous nursing experience

Skills

Excellent verbal and written communication skills

Demonstrate effective leadership abilities

Exhibits valuable time management skills

Strong critical thinking/problem solving skills.

Flexibility and ability to work in a multi-tasking environment.

Licensure/Certification/Registration

Required: MO RN license

BLS must be obtained within 90 days

Job Benefits & Perks!
• Tuition reimbursement up to $1,200 per year
• Health/Dental/Vision
• Retirement with employer match
• Onsite daycare with extended hours, holidays and weekends
• Onsite fitness facilities
• Pharmacy delivery to your unit
• On-site Employee Health services
• Opportunity to earn referral bonuses of up to $5,000 per hire for certain positions
• 1906 Employee Store
• 20% tuition discount on most classes at Cox College
• Cafeteria discount
• Sign on bonus up to $12,500
• Relocation bonus up to $3,000
• Loan forgiveness up to $10,000
• RN to BSN tuition assistance up to $10,000
• Up to 80 hours of earned time off (ETO)
• $1.00 BSN pay
• $1.00 Certification pay
• Up to $5,000 STAR Clinical ladder bonus per year
• Preceptor pay for your time supporting new staff
• Shared Governance Council