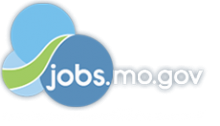 Job Information
Burrell Behavioral Health

Refund Specialist

in

Springfield

,

Missouri
Looking to feed your desire to give to your community and support those who need a helping hand? Look no further! Not only is Burrell growing the amount of its resources, services, and facilities to assist as many communities as possible, it also provides plenty of opportunity for growth in your current field and the freedom to explore others. Our culture and our environment are unlike any other. We offer highly-competitive pay and a full range of top-notch full-time employee benefits such as:
Medical

Dental

Vision

Life Insurance

Paid Time Off

Short Term Disability

Long Term Disability

Retirement Plan

Tuition Reimbursement

Student Loan Reimbursement

Employee Assistance Program
Job Description:
Client Financial Services Refund Specialist holds a key role in the Revenue Cycle. This position is responsible in timely research and resolution of client accounts with credit balances as well as insurance refund and recoupment requests for all Electronic Health Systems at Burrell.
Essential Duties and Responsibilities:
These responsibilities include but not limited to the following.
Review and research client accounts with credit balances which includes compiling all back up support related to the refund

Application of credits to client owed balances

Request reversal and application of client credits to any bad debt write offs prior to determining refund

Validate and process third party payer refund requests

Prepare refund forms and submits them to the System Assistant Director for review and approval

Respond to all requests for documents required for timely claim resolution and prompt customer service related to refund or recoupment requests

Identify and report trends for process improvement to Cash Posting Supervisor

Performs other related responsibilities as required or requested.
Qualifications, Knowledge, Skills & Abilities:
Experience or knowledge of insurance billing/collection practices, preferred

Knowledge of EFTs, EOBs and basic understanding of medical and insurance terminology, preferred

Strong communication skills and strong customer service skills

Detail oriented and ability to prioritize work

Perform tasks effectively and with accuracy

Strong analytical skills

Basic math and data entry typing skills, including 10 key

Proficiency in Microsoft Word and Excel

Ability to work both independently and as part of a team

Positive, friendly, approachable disposition

Ability to read and interpret policies and procedures and follow instruction.
Other Qualifications:
High school diploma or GED
We are an Equal Opportunity and Affirmative Action Employer, and encourage applications from all qualified individuals without regard to race, color, religion, sex, gender identity, gender expression, sexual orientation, national origin, age, marital status, disability or veteran status, or to other non-work related factors.
Burrell is a Smoke and Tobacco Free Workplace.
Burrell Behavioral Health is the recognized leader in Community Mental Health. Founded in 1977, our network of providers, therapists, case managers, and direct support staff serve more than 45,000 clients across 25 counties in Missouri and Arkansas. We provide comprehensive care for behavioral health clients of all ages, helping them to improve their lives through our wide-ranging continuum of care.
"We believe that the conversation about behavioral health is paramount. There are few conversations facing our communities more critical than behavioral health. As the conversation evolves, Burrell is committed to being a leader in this post-stigma world."
-C.J. Davis, President & CEO, Burrell Behavioral Health