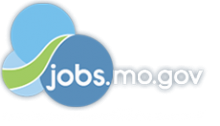 Job Information
Missouri State University

Posting Details

in

Springfield

,

Missouri
Posting Details
Position Title Mental Health Clinician
Work Location Springfield Campus
Department Counseling Center
HR Home Department 080115 COUNSELING CENTER
Pay Grade 44
Proposed Salary Salary is commensurate with experience
Position only available to current, regular, full-time Missouri State University employees? No, Position is available to all applicants.
Appointment Type Full Time Regular
Exempt/Non-Exempt Exempt
General Function
The Mental Health Clinician is a member of the Counseling Center staff whose primary responsibility is counseling University students with psychological or educational concerns.
Description of Primary Duties
Facilitates the optimal functioning and well-being of University students by providing individual, couples, and group counseling.

Ensures that the concerns of clients are addressed in an appropriate manner through psychological assessment procedures, making referrals when indicated.

Promotes responsible care of Counseling Center clients by maintaining documentation of client contacts, consultations, and referrals in accordance with professional guidelines.

Ensures that the needs of students are addressed in emergency situations by providing crisis intervention services during office hours and after hours as needed.

Provides educational workshops by participating in proactive outreach programming.

Obtains additional relevant information and promotes self-understanding with clients by suggesting and interpreting psychological and vocational tests.

Facilitates the understanding of psychological issues and concerns of the University community by serving as a consultant for the University and the greater community.

Ensures that services are provided in an ethical and responsible manner by providing training and supervision for graduate students, support staff, student workers, and paraprofessionals.

Provides clinical supervision for non-credentialed staff, who operate under the supervisor's license.

Maintains and enhances the quality and relevance of services provided by the Center through on-going evaluation of all services.

Ensures optimal operations of the Counseling Center by conferring with the Director regarding administrative policies and procedures of the Center and the University.

Provides input and remains current on operations of the Counseling Center by attending staff meetings.

Acquires additional knowledge and skills in providing tele mental health services and counseling ethnic minorities and historically underrepresented individuals.

Remains knowledgeable about current trends in counseling, psychotherapy, and student development by participating in professional development through presentations, publications and memberships in professional organizations and obtaining Continuing Education Units (CEUs) as required by the state licensing and regulatory boards.

Contributes to a work environment that encourages knowledge of, respect for, and development of skills to engage with those of other cultures or backgrounds.

Contributes to overall functioning of the Counseling Center by completing all other tasks which are assigned by the Director, Counseling Center.
Minimum Acceptable Qualifications
Education: A master's degree in psychology, counseling, social work, or a mental health discipline is required; a doctorate in psychology, counseling, or a mental health discipline is preferred.
Experience: Prior experience of at least one year as a mental health clinician is required; clinical experience working in a college counseling center is preferred. Experience in providing tele mental health services is preferred. Experience with Solution Focused Brief Therapy is preferred.
Skills: The ability to develop knowledge of, respect for, and skills to engage with those of other cultures or backgrounds is required. Demonstrates cultural competency/consciousness in working with diverse cultures is required.
Licensure: Must be professionally licensed in the mental health field in Missouri, or be eligible and actively pursuing licensure.
Additional Qualifications
Link to Job Description http://www.missouristate.edu/human/jobdescriptions/21462.htm
Open Date 07/24/2020
Close Date (If Close Date is blank then the posting is considered open until filled) 08/14/2020
Special Instructions to Applicants
Official transcripts will be required at the time of hire.
EO/AA and Diversity Statement
Non Discrimination Statement Missouri State University is a community of people with respect for diversity. The University emphasizes the dignity and equality common to all persons and adheres to a strict nondiscrimination policy regarding the treatment of individual faculty, staff, and students. In accord with federal law and applicable Missouri statutes, the University does not discriminate on the basis of race, color, national origin (including ancestry, or any other subcategory of national origin recognized by applicable law), religion, sex (including marital status, family status, pregnancy, sexual orientation, gender identity, gender expression, or any other subcategory of sex recognized by applicable law), age, disability, veteran status, genetic information, or any other basis protected by applicable law in employment or in any program or activity offered or sponsored by the University. Sex discrimination encompasses sexual harassment, which includes sexual violence, and is strictly prohibited by Title IX of the Education Amendments of 1972.
This policy shall not be interpreted in a manner as to violate the legal rights of religious organizations or military organizations associated with the Armed Forces of the United States of America.
The University maintains a grievance procedure incorporating due process available to any person who believes he or she has been discriminated against. Missouri State University is an Equal Opportunity/Affirmative Action/Minority/Female/Veterans/Disability/Sexual Orientation/Gender Identity employer. Inquiries concerning the complaint/grievance procedure related to sex discrimination, including sexual harassment and sexual assault, should be addressed to the Title IX Coordinator, Carrington Hall 205, 901 S. National Ave., Springfield, Missouri 65897, TitleIX@missouristate.edu, 417-836-8506, or to the Office for Civil Rights. All other inquiries concerning the grievance procedure, Affirmative Action Plan, or compliance with federal and state laws and guidelines should be addressed to the Equal Opportunity Officer, Office for Institutional Equity and Compliance, Park Central Office Building, Suite 111, Springfield, Missouri 65897, equity@missouristate.edu, 417-836-4252, or to the Office for Civil Rights. (Res. Board Policies No. 70-11; Bd. Min. 10-28-11.)
Background Check Statement
Employment will require a criminal background check at University expense.
Posting Number 20200115FTS
Quicklink for Posting http://jobs.missouristate.edu/postings/50440
Supplemental Questions
Required fields are indicated with an asterisk (*).
* How did you hear about this vacancy?

Missouri State University Website

Web Postings

Print Publications

Diversity website posting

INSIGHT into Diversity

HigherEdJobs.com

(HERC) Higher Education Recruitment Consortium

Job Board (CareerBuilder.com, Monster, etc.)

Other Professional Conferences or Meetings

Personal Contacts / Networking

Newspapers

Other

* Please specify the recruitment source where you located this posting.
(Open Ended Question)
* Are you a current full-time regular Missouri State University employee?

Yes, I am a current full-time faculty/staff University employee.

No, I am not currently employed by the University.

No, I am a current per course faculty member.

No, I am a current part-time staff University employee.

No, I am a current University graduate assistant or teaching assistant.

No, I am a current student University employee.
Applicant Documents
Required Documents
Resume

Cover Letter

Unofficial Transcripts - 1
Optional Documents
Curriculum Vitae

Letter of Recommendation-1 (Non-confidential)

Letter of Recommendation-2 (Non-confidential)

Letter of Recommendation-3 (Non-confidential)

Certificate/License-1

Unofficial Transcripts -2