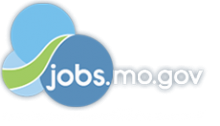 Job Information
Veterans Affairs, Veterans Health Administration

Podiatrist (General)

in

Springfield

,

Missouri
Summary
The Gene Taylor Veteran' Outpatient Clinic is looking for a general podiatrist for consultation, work-up, diagnosis, and provision of care to patients to correct or treat various conditions, illnesses, infections, and injuries of the foot and ankle.
.
Responsibilities
Major Duties/Responsibilites Consultation, work-up, diagnosis, and provision of care to patients to correct or treat various conditions, illnesses, infections, and injuries of the foot and ankle. Local care of deformed, painful, and/or infected nails; local care of corns, calluses, and pedal ulcerations. Identification and treatment of "static" foot problems (heel pain, flat foot deformity, hammer toes, bunions, neuromas, etc.). Biomechanical evaluation of the lower extremities and utilization of highly specific devices (orthotics, digital corrective devices). Biomechanical evaluation of abnormal gait and foot function. Use of devices which disperse or remove weight-bearing from certain parts of the foot which are ulcerated or painful. Use of local anesthetic techniques within the lower extremity. Biopsy of skin lesion. Casts or Splints for lower extremity. Management and treatment of wounds/ulcers of the lower extremity. Matrixectomy/Avulsion nails. Treatment of diseases and pathology of the toenail. Other duties as assigned. Work Schedule: Monday -Friday, 7:30AM - 4PM
Financial Disclosure Report: Not required
Requirements
Conditions of Employment
Qualifications
Applicants pending the completion of educational or certification/licensure requirements may be referred and tentatively selected but may not be hired until all requirements are met. Requirements: United States Citizenship: Non-citizens may only be appointed when it is not possible to recruit qualified citizens in accordance with VA Policy. Degree of doctor of podiatry or an equivalent degree resulting from a course of education in podiatric medicine and surgery, approved by the Council on Podiatric Medical Education of the American Podiatry Medical Association in the year in which the degree was granted. Current, full and unrestricted license to practice podiatric medicine or surgery in a State, Territory, or Commonwealth of the United States, or in the District of Columbia. Completion of residency training, or its equivalent, approved by the Secretary of Veterans Affairs in an accredited core specialty training program leading to eligibility for board certification. Proficiency in spoken and written English. Applicants and individuals appointed on or after November 30, 1999, who have been licensed, registered, or certified (as applicable to such position) in more than one State and who had such license, registration, or certification revoked for professional misconduct, professional incompetence, or substandard care by any of those States, or voluntarily relinquished a license, registration or certification in any of those States after being notified in writing by that State of potential termination for professional misconduct, professional incompetence, or substandard care, are not eligible for appointment, unless the revoked or surrendered license, registration, or certification is restored to a full and unrestricted status Basic Life Support (BLS) certification is desired. If selected for this position, per VHA Directive 1177, you must possess current BLS certification as you will provide direct clinical care to patients in this position. Physical requirements outlined below. Reference: VA Regulations, specifically VA Handbook 5005, Part II, Appendix G-2 Physician Qualification Standard. This can be found in the local Human Resources Office. Physical Requirements: Moderate lifting, 15-44 pounds Light carrying, under 15 pounds Use of fingers Both hands required Ability for rapid mental and muscular coordination simultaneously Near vision correctable at 13" to 16" to Jaeger 1 to 4 Specific visual requirement 20/50 one, 20/100 other Ability to distinguish basic colors Hearing (aid may be permitted) Specific hearing requirements near conversational voice Working with hands in water Working closely with others Working alone
Education
Note: Only education or degrees recognized by the U.S. Department of Education from accredited colleges, universities, schools, or institutions may be used to qualify for Federal employment. You can verify your education here: http://ope.ed.gov/accreditation/. If you are using foreign education to meet qualification requirements, you must send a Certificate of Foreign Equivalency with your transcript in order to receive credit for that education. For further information, visit: http://www.ed.gov/about/offices/list/ous/international/usnei/us/edlite-visitus-forrecog.html.
Additional Information
VA offers a comprehensive benefits package. This link provides an overview of the benefits associated with a VA practice: VHA Physician Brochure. Annual leave shall accrue for full-time physicians at the rate of eight (8) hours per biweekly pay period. This job opportunity announcement may be used to fill additional vacancies. It is the policy of the VA to not deny employment to those that have faced financial hardships or periods of unemployment. This position is in the Excepted Service and does not confer competitive status. VA encourages persons with disabilities to apply. The health-related positions in VA are covered by Title 38, and are not covered by the Schedule A excepted appointment authority. Veterans and Transitioning Service Members: Please visit the VA for Vets site for career-search tools for Veterans seeking employment at VA, career development services for our existing Veterans, and coaching and reintegration support for military service members. If you are unable to apply online view the following link for information regarding an Alternate Application.