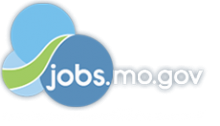 Job Information
LHC Group

Caregiver/PCA - Weekly Pay

in

Springfield

,

Missouri
Company Overview
$400 Sign On Bonus |No Experience Required |Weekly Competitive Pay | Flexible Scheduling | Paid Time Off Earned when working 32+ hours a week
Access Community Based Services is immediatly hiring Caregivers/PCA'swho will provide support and assistance with personal hygiene and household functions for an individual to be able to remain in their own home
Essential Functions
Reports observations of the client's condition to the Agency Director or accounts manager. Notifies the Executive Director immediately if any incidents or accidents occur.

Utilize the E.V.V. (Electronic Visit Verification) program as applicable.

Drives safely, complies with traffic regulations, and wears a seat belt when business travel is required.

May provide or assist clients with activities of daily living including: bathing in bed, tub or shower; care of hair including shampoo, combing and brushing; care of teeth and mouth including denture care; nail care, filing only; skin care including pericare and applying lotion; transfer of patient from bed to chair and to wheelchair. Transfer of patients on and off bedpan, commode and toilet. Assist client in preparing for bed. Position patient in bed as directed. Assists with ambulation including with cane, walker and crutches. Personal care dressing of client. Medication reminder.

Assists with household tasks directly essential to client's personal care.

Accompanies client to medical appointments or shopping and performing other essential errands, if necessary.

Measures and records oral, rectal, and auxiliary temperatures, pulse and respiration, and blood pressure when ordered within the training limitations of the aide.

Prepares meals as required based upon clientÂ's preferred diet. May need to feed client if required.

Provides clean and safe environment within the home including safe use of equipment such as side rails, oxygen, wheelchairs, Hoyer lifts, etc.

Ensures confidentiality of client records and information.

Records and reports activities related to personal care responsibilities, as required.

Responds promptly to client requests

Documents all client related activities in a timely manner.

Participates in performance improvement inservices.

Reacts to change productively and performs other job-related tasks and duties as assigned.
Education & Experience
Experience Desired
Six months experience in home care preferred.
Skill Requirements
Ability to work flexible hours as required to meet identified patients needs.

Ability to function in any home situation regardless of age, race, creed, color, sex, disability, or financial condition of the patient.

Able to work independently.

Ability to multi-task, self-directed, good time management skills, courteous, and common sense.

Good communication, writing, and organizational skills.

Must possess the disposition and personality to work harmoniously with a wide variety of people and their families keeping personal matters confidential.

Must possess a strong commitment to the goals, mission, and philosophy of the organization.

Ability to adapt to changing organizational needs.

Speaks, writes, reads, and comprehends English.

Equal Opportunity Employer – vets, disability.
An equal opportunity employer
LHC Group is an equal opportunity employer. We consider applicants for all positions without regard to race, color, religion, creed, gender, national origin, age, disability, marital or veteran status or any other legally protected status. To learn more about the opportunities for you with LHC Group and our affiliates, contact one of our Human Resources team members at 1.866.LHC.Group.
Found here: http://lhcgroup.com/careers