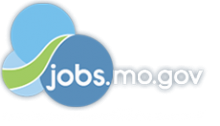 Job Information
Burrell Behavioral Health

BCBA- Clinical Program Manager

in

Springfield

,

Missouri
Looking to feed your desire to give to your community and support those who need a helping hand? Look no further! Not only is Burrell growing the amount of its resources, services, and facilities to assist as many communities as possible, it also provides plenty of opportunity for growth in your current field and the freedom to explore others. Our culture and our environment are unlike any other. We offer highly-competitive pay and a full range of top-notch full-time employee benefits such as:
Medical

Dental

Vision

Life Insurance

Paid Vacation

Paid Sick Leave

Short Term Disability

Long Term Disability

Retirement Plan

Tuition Reimbursement

Student Loan Reimbursement

Employee Assistance Program
Job Description:
As a BCBA, are you looking for an opportunity where you get to use your imagination and creativity to provide and expand high-quality ABA services?
Burrell is hiring a Clinical Program Manager for our long-standing and growing Autism Center in Springfield, Mo. In this position you will have the ability to work with an interdisciplinary team, consisting of Board Certified Behavior Analysts, Psychologists, a Developmental Pediatrician, Therapists, Speech Pathologists, and Occupational Therapists.
This job is perfect for a BCBA who: possesses solid clinical ABA skills; has professionalism and leadership qualities; values opportunities for collaboration with talented professionals from other disciplines; is excited about identifying and pursuing opportunities for service growth and expansion; is creative, flexible, and enjoys challenges; loves working in a team-oriented environment; and enjoys working with a variety of learners on the Autism Spectrum and their families!
About the Role:
Responsible for the clinical supervision, organization and coordination of ABA and Related Services (RS), staff competency-based trainings, and assisting with parent trainings/serving as a point-of-contact for parents who have children in the ABA programs.

Create growth opportunities for the ABA/RS Program, in collaboration with and under the direction of the Burrell Autism Center Director, including expanding existing services, as well as creating and implementing new types of services.

Provide individual and group ABA services, including but not limited to: conducting assessments to inform treatment planning, designing treatment protocols, conducting individual and group sessions, directing RBT implementation of the treatment protocols, providing feedback and maintaining communication with families/legal guardians, maintaining appropriate records and documentation, etc.

Consult with various community stakeholders, such as school district personnel, providing ABA services and expertise as needed.

Research, develop, implement, and oversee evidence-based practice for intervention and treatment services.

Prepare for and attend client educational meetings (e.g., Individual Education Plan meetings) and provide consultation for the school/pre-school setting when appropriate in order to follow best practice standards.

Collaborate with local universities to develop opportunities for practicum and internship student experiences.

Develop data collection procedures to inform behavior reduction and skill acquisition programs.
EDUCATION AND/OR EXPERIENCE:
Post-graduate training in Applied Behavior Analysis. Master's degree preferred.
—AND—
A minimum of 2 years' experience in the field of Applied Behavior Analysis (ABA), implementing/directing ABA programs and interventions, is required. Experience working with young children and their families and supervising a team is preferred. Experience implementing ABA programing utilizing a variety of revenue sources (e.g., insurance) is preferred.
We are an Equal Opportunity and Affirmative Action Employer, and encourage applications from all qualified individuals without regard to race, color, religion, sex, gender identity, gender expression, sexual orientation, national origin, age, marital status, disability or veteran status, or to other non-work related factors.
Burrell is a Smoke and Tobacco Free Workplace.
Burrell Behavioral Health is the recognized leader in Community Mental Health. Founded in 1977, our network of providers, therapists, case managers, and direct support staff serve more than 45,000 clients across 25 counties in Missouri and Arkansas. We provide comprehensive care for behavioral health clients of all ages, helping them to improve their lives through our wide-ranging continuum of care.
"We believe that the conversation about behavioral health is paramount. There are few conversations facing our communities more critical than behavioral health. As the conversation evolves, Burrell is committed to being a leader in this post-stigma world."
-C.J. Davis, President & CEO, Burrell Behavioral Health