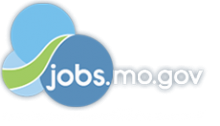 Job Information
Bothwell Regional Health Center

Social Worker; 1st Shift; 7:30am - 4:00pm; Occasional Weekend; 80 hours ppd

in

Sedalia

,

Missouri
The Licensed Clinical Social Worker provides direct clinical social work to specialty areas of the hospital. The Licensed Clinical Social Worker provides services to patients and families, via psychosocial assessment, interdisciplinary collaboration, advocacy, and referral. The Licensed Clinical Social Worker will coordinate with case management to assure appropriate continuity of care.
JOB SPECIFIC RESPONSIBILITIES AND ACCOUNTABILITIES
Participates in interdisciplinary care team planning and assist team in understanding and recognizing the significance of social, environmental, emotional and family factors in relationship to patient's illness, treatment and recovery.
Interviews patients/families and completes psychosocial assessments, utilizing knowledge of developmental systems, cognitive theories, age-specific issues, cultural values, and family dynamics.
Provides psychosocial counseling or patients/families, regarding end of life issues, understanding of illness/disability and lifestyle changes.
Assesses post-hospital needs, identifying community resources and make referrals that meet those needs. Collaborate with other agencies, providing patient advocacy, including serving on community boards as appropriate to job assignments.
Responsible for development of policy and procedures within job specific areas. Be knowledgeable of JCAHO, Medicare and Medicaid guidelines as applies. Participates in continuous improvement activities.
QUALIFICATIONS
a.) Master's degree in Social Work, from an accredited school of Social Work
Licensure/Certification

LCSW

Work Experience
a.) Two years of hospital social work experience preferred.
ID: 2020-2962
External Company Name: Bothwell Regional Health Center
External Company URL: www.brhc.org