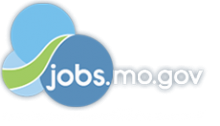 Job Information
Bothwell Regional Health Center

RN Case Manager; 7:30am-4pm; Occasional Weekends; 80 hours ppd

in

Sedalia

,

Missouri
The RN Case Manager is a Certified Case Manager responsible for mentoring and serves as a resource to other utilization management team members. The RN Case Manager is responsible for admission and concurrent review of patients for Severity of Illness and Intensity of Service, appropriate level of care and discharge planning as outlined in the Utilization Management Plan. The Case Manager reviews concurrently and must facilitate and encourage the optimal use of the Health Centers resources through interventions with both medical staff and the healthcare team as needed to facilitate timely discharge.
JOB SPECIFIC RESPONSIBILITIES AND ACCOUNTABILITIES
Responsible for implementing the Utilization Management Plan.
Assesses and evaluates all patients in assigned area for care needs along the continuum and facilitates interventions with the healthcare team as needed. Initiates immediate action steps on problematic cases by strategizing approaches with physicians, nursing and ancillary departments, etc., for timely and efficient resolution of their concerns.
Establishes a discharge plan with the patient/family and healthcare team. Assesses and recommends appropriate treatments and follow up care based on sound pathophysiological rationale. Understands medical care regimen and interacts actively with the patient/family, physicians and healthcare team to review discharge plans and to ensure appropriate movement along the continuum of care.
Concurrently reviews patients for continued medical necessity of hospitalization, level of care, efficient utilization of ancillary and support services, quality issues, delays in services, potential discharge planning problems and makes appropriate referrals to members of the healthcare team.
Identifies opportunities to improve existing policies and procedures and seeks appropriate resources and channels to effect change.
Demonstrates clinical expertise by applying current knowledge and research in planning and evaluating patient care within area of specialty.
Demonstrates knowledge of cost containment strategies that impact patient care and outcomes, and ensures that the plan of care and outcomes identified support cost effective, quality outcomes achievable within the anticipated length of stay.
Serves as a leader in committees, professional organization and/or health related organizations at the local or regional level.
Identifies staff educational needs related to specific patient population, plans, and develops and implements education plan in collaboration with Nursing.
Serves as a resource in the Case Management department and to other members of the healthcare team.
QUALIFICATIONS
Education

a.) From an accredited school, college or university.

Licensure/Certification

Current RN nursing license required

Certification in Case Management, optional.

Work Experience

a.) Two years recent clinical experience, or utilization review, utilization management, or case management.
ID: 2021-3036
External Company Name: Bothwell Regional Health Center
External Company URL: www.brhc.org