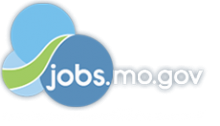 Job Information
Bothwell Regional Health Center

Rad. Tech.; PRN

in

Sedalia

,

Missouri
The Radiologic Technologist-Registered performs radiographic procedures at a technical level not requiring constant supervision. The technologist performs a variety of technical procedures that will require independent judgment, with ingenuity and initiative to apply ionizing radiation to produce diagnostic radiographs. Assumes responsibility for designated areas of procedures as required. The individual is trained and a graduate from a certified Radiologic training program and capable of performing patient care for the age groups: 0-105 years old.
JOB SPECIFIC RESPONSIBILITIES AND ACCOUNTABILITIES
Responsible for performing diagnostic radiographic procedures. Responsible for HRI functions as they relate to Diagnostic Radiology procedures. Responsible for assisting Radiologists with procedures as required.

Responsible for patient, peer, and personal safety. Responsible for communicating information about patient examinations, schedule, patient's condition and equipment to the appropriate individual.

Responsible for inter and intra Departmental relations. Responsible for maintaining professional communication.

Responsible for conservation of supplies. Responsible for operation of radiographic equipment and processors and reporting problems appropriately.

Responsible for continuing education in accordance with American Registry of Radiologic Technologists.
QUALIFICATIONS
Education

High school graduate or equivalent

Satisfactory completion of formal radiologic technology training in an AMA approved school.

Rad Techs working 3rd shift must successfully pass CT certification test to receive CT pay. Qualifications to sit for the CT exam are as follows: Candidates for Computed Tomography certification and registration must document performance of a minimum of 125, choosing 25 different procedures out of a list of 59 various procedures.

Licensure/Certification

Entry level Certification by the American Registry of Radiologic Technologist.

Rad Techs must pass their CT certification test within 12 months of completing their on the job CT training at BRHC.

CPR required for patient care.

Work Experience

a.) Rad Techs working 3rd shift must be able to complete x-ray and CT exams.
ID: 2020-2767
External Company Name: Bothwell Regional Health Center
External Company URL: www.brhc.org