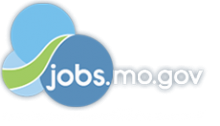 Job Information
Bothwell Regional Health Center

Pharmacy Tech.; Varied Hours; Every 3rd Weekend; 80 hours ppd

in

Sedalia

,

Missouri
The Pharmacy Technician analyzes, confirms, and fills medication and IV orders entered and reviewed by a Pharmacist. Answers drug queries and triages problems from nursing, medical staff, and the public. Responsible for all phases of medication procurement, storage, filling and dispensing, as well as providing support in developing and maintaining all aspects of a well organized efficient hospital pharmacy environment.
JOB SPECIFIC RESPONSIBILITIES AND ACCOUNTABILITIES
Observing and providing timely, appropriate, and safe drug & IV usage, consequently providing an integral part of the check and balance system, insuring optimum patient service, while supporting the activities of a Pharmacist.
Development of competent skills regarding the support, use, and ongoing quality assurance for AMDS.
Responsible for correct product selection, ordering, restocking, checking in, crediting, expiration tracking, inspections, and monitoring medication trends and usage (in assigned areas and maintenance of those files).
Maintains the general cleanliness of the Pharmacy, particularly medication storage areas and countertops including specially assigned areas.
Responsible to become proficient in all Pharmacy software systems, and is able to correctly run, analyze, and file computer reports and output needed in processing/completing daily Pharmacy workloads.
QUALIFICATIONS
Education

a.) Graduate from accredited school of practical Nursing, accredited Pharmacy Tech. Program, or > 1 year's minimum experience as a Pharmacy Technician preferred. Will consider other candidates with similar work and/or college experience.

Licensure/Certification

a.) Passed State Board of Nursing examination and licensed in the State of Missouri, or passed CPhT exam and registered with the Missouri State Board of Pharmacy. If registered with the Missouri State Board of Pharmacy, but does not have CPhT certification, candidate will be required to register and pass a CPhT certification test with in 6 months of employment. Must register with the State of Missouri prior to beginning work in the Pharmacy.

Work Experience

a.) Pharmacy technician experience > than 1 year or licensed practical nurse preferred but not mandatory.
ID: 2021-3094
External Company Name: Bothwell Regional Health Center
External Company URL: www.brhc.org