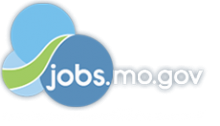 Job Information
Bothwell Regional Health Center

Nurse Intern; 1st or 3rd Shifts; 36 to 40 hours ppd

in

Sedalia

,

Missouri
The Nursing Intern must have the skill and knowledge to provide population specific care. He/She must have the ability to assist with the collection of data for objective assessment, and to identify the needs and requirements of the patient and report to the charge nurse/team leader. The will act within the scope of practice for Nursing Assistant.
JOB SPECIFIC RESPONSIBILITIES AND ACCOUNTABILITIES
Ensure self-compliance with regulatory and government standards of care.
Demonstrate the knowledge and skill to perform direct personal care of the patient.
Hold self accountable and responsible for work performance and continuous improvement of patient care in his/her work area and throughout hospital
Organize care and prioritize it by communicating and collaborating with others for a multidisciplinary approach to provide a continuity of care.
Ensure the satisfactory completion of personal care for patient and family.
. INTERNSHIP QUALIFICATIONS
EDUCATION

Copy of High School Diploma or equivalent

Current enrollment in an RN program (ADN, BSN, or Paramedic to RN) with satisfactory completion of the Fundamentals Clinical

LICENSURE/CERTIFICATION

Copy of current BLS certification

WORK EXPERIENCE

Official transcript turned in from your current nursing program

Letters of reference must be turned in from two of your RN program Instructors; one letter MUST be from a Clinical Instructor

Resume

Cover letter including:

Name

Address

Phone Number

Email

Top 3 choices of clinical areas

Answer the question: Why would you be a great candidate for Bothwell

Regional Health Center's Internship Program?

Copy of Immunization records

Copy of Malpractice Insurance
ID: 2020-2640
External Company Name: Bothwell Regional Health Center
External Company URL: www.brhc.org