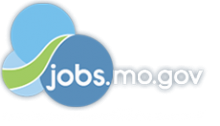 Job Information
Bothwell Regional Health Center

EKG Tech- PRN (6:30am-3pm)

in

Sedalia

,

Missouri
The Cardiology Technician is an allied health care worker who functions under the supervision of a physician and in accordance with Hospital approved procedures. This individual is responsible for the performance of diagnostic testing procedures on patients with deficiencies and abnormalities associated with the cardiopulmonary system.
The Cardiology Technician reports directly to the Cardiology Supervisor.
Performance of Cardiology Technician duties and additionally 24 Hour Holter Monitor scanning, or Nocturnal Desaturation Study analysis or Event Monitor education and hook-up.
Cleaning and maintenance of all equipment involved in the performance of job responsibilities.
Scheduling of patient testing and clerical duties as assigned.
Assistance with cardiopulmonary resuscitation.
Completion of all clinical, non-clinical, documentation, and charging procedures in accordance with Hospital and Departmental procedures.
Education

High School Diploma or equivalent

Completion of Departmental Cardiology competencies.

Licensure/Certification

a) None

Work Experience

a) Prior work experience in Cardiology.
ID: 2020-2899
External Company Name: Bothwell Regional Health Center
External Company URL: www.brhc.org