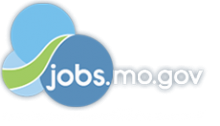 Job Information
Saint Louis Zoo

Veterinary Resident in Zoological Medicine

in

Saint Louis

,

Missouri
Veterinary Resident in Zoological Medicine
Description: The Saint Louis Zoo Department of Animal Health offers an intensive 3-year clinical residency in zoological medicine designed to develop a Board Certified Specialist in Zoological MedicineTM. The program is compliant with requirements set forth by the American College of Zoological Medicine (ACZM) for training programs and emphasizes all aspects of clinical zoological medicine and the development of a skilled, independently functioning zoological medicine clinician. In addition, significant program expectations include applied research, manuscript preparation, and credentialing and preparation for ACZM board certification. The resident's clinical experience will be primarily through veterinary care of the Saint Louis Zoo's extensive and diverse animal collection, including but not limited to, clinical medicine and diagnostic services, anesthesia, preventive medicine, surgical care, pathology, quarantine and pre-shipment evaluation, and training of veterinary students. The position is one of three clinical veterinarians reporting directly to the Director of Animal Health and is part of a team that also includes a board certified Veterinary Pathologist, a Zoological Manager/Veterinary Technician, four Registered Veterinary Technicians, a Quarantine Specialist and an Administrative Assistant.
Responsibilities: The Veterinary Resident will assist in the clinical care and preventive medicine program for the Zoo's taxonomically diverse collection, under the supervision of three ACZM Diplomates (Director of Animal Health, Assistant Director of Animal Health and the Staff Veterinarian/Residency Program Coordinator). The individual will be expected to meet the credentialing guidelines set forth by the ACZM and in the process, advance zoological medicine and conservation within the scope of the Saint Louis Zoo's programs, and be active in contributing to the peer-reviewed literature. The full program description and details can be found on the Zoo's website (https://www.stlzoo.org/animals/veterinaryhospital/zoological-medicine-residency-program).
Qualifications: Candidate must have a Doctor of Veterinary Medicine (DVM/VMD) degree or equivalent, be able to practice veterinary medicine in the United States, and be able to obtain a Missouri veterinary license and USDA accreditation within 6 months of employment. Individual must be eligible to obtain a Drug Enforcement Agency (DEA) practitioner license, and be registered under the Missouri Board of Narcotics and Dangerous Drugs (BNDD). Candidates must have completed at least one year of structured postgraduate internship training, or two years of experience as a clinical veterinarian. Individual must demonstrate excellence in clinical decision making, knowledge and demonstrated experience in zoological medicine, and strong communication skills. Candidates must be able to work both independently and under supervision. The successful candidate must demonstrate a service mentality, a positive attitude, thrive in a collaborative team dynamic, and align with the Saint Louis Zoo's values and mission. The successful candidate will be required to submit to a criminal background check and drug test.
Applications:Applicant must complete an online application for employment at the Saint Louis Zoo by going to https://careers.hiretrue.com/stlzoo. This application will require that candidates upload a CV and a letter of intent. Applications will be accepted until November 15, 2020.