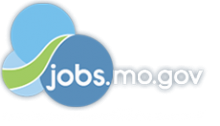 Job Information
SSM Health

Ultrasound Tech

in

Saint Louis

,

Missouri
Divison:
Part-time, Weekends
8:00AM-4:30PM, Saturday & Sunday
Every other weekend
POSITION ACCOUNTABILITIES AND PERFORMANCE CRITERIA (Percent of Time)
Essential Functions: The following are essential job accountabilities and performance criteria:
Position Accountabilities
1) Performs cardiac ultrasound procedures according to established ARDMS guidelines, the Echo Lab policy and procedures manual and standards set forth by the Intersocietally Commission for the Voluntary Accreditation of Echocardiography Laboratories. (1, 2, 3, 4, 5, 6, 7, 8) 75%
Criteria
A) Performs two-dimensional, m-mode, color flow, ejection fraction, dobutamine and stress echocardiograms.
B) Clearly communicates & explains the exam procedure to the patient and any family member present to insure understanding and patient's consent.
C) Assesses patient's cardiac status by taking a history before the exam.
D) Assembles a chart with the patient's information and enters information into cardiac database on PC.
E) Records all imaging studies (videotape/network) for the Medical Director or his designee to review and interpret.
2) Completes patient billing list to insure accurate and timely billing of the procedure. (2, 5, 6) 5%
Criteria
A) Enters charges daily for procedures performed with no more than 1 error per week.
3) Completes database entry of all procedures done in the Echo Lab. (2, 4, 5, 6.) 5%
Criteria
A) Daily entry of each procedure including: patient name, date of birth, date of service, medical record number, diagnosis, etc. (required fields in program).
B) Pull data as needed/requested for PI, billing questions, utilization, etc.
4) Supports all functions, goals and objectives of the department as well as development of any new programs that involve the Echo Lab. (2, 4, 5, 6) 5%
Criteria
A) Participate in development of new diagnostic testing procedures to be performed in the department. Participates in the evaluation of new equipment for potential purchase.
B) Educates residents and other medical or technical staff in the technical aspects, indications and limitations of cardiac procedures.
C) Enhances professional growth and development through annual participation in educational programs, in services, workshops, reading current publications on vascular technology and disease, on line CME through various professional organizations & manufacturers and viewing videotaped cardiac education programs. (RDCS credential requires 30 CEUs per 3 years.)
D) Participates in research studies that require services of the department.
5) Safety/Infection Control: Practices according to safety and infection control policies. (1, 2, 3, 5, 6, 7, 8) 4%
Criteria
A) Practices universal precautions and disposes of hazardous wastes per established guidelines. Disinfects and cleans equipment according to manufacturers' guidelines and standards outlined by Infection Control and department policy.
B) Maintains a safe, clean, comfortable and therapeutic environment for patients/families/employees in accordance with hospital standards.
Maintains clutter free environment.

Keeps conversations and background noise to a minimum.

Adheres to dress code.

Maintains equipment in clean and proper working condition daily. Troubleshoots & corrects technical problems as needed. Contacts Clinical Engineering or manufacturer's service department (if under contract) when malfunctions occur.
C) Reports risk management concerns.
D) Assumes responsibility for completing all annual mandatory requirements:
Safety/Fire

Blood Borne Pathogen

Hazardous Communication

TB

Department Specific

Age Appropriate Care
6) Service: Provides service excellence to the customers of Saint Louis University Hospital by delivering timely, high quality care in a courteous and respectful manner. (1, 3, 5, 6) 2%
Criteria
A) Demonstrates care and courtesy to all patients, family members, hospital and medical staff.
B) Communicates effectively and maintains confidentiality as outlined in the hospital policy.
C) Demonstrates Competence and Collaboration as outlined in the hospital policy.
D) Provides Cost Effective Services:
Minimizes overtime by scheduling and performing patient procedures in the most efficient manner (flex time).

Appropriately uses/handles equipment and orders supply to minimize expenditures on repairs, replacement items and inventory.
E) Attends regularly scheduled hospital and department meetings that support and explain the Mission of St. Louis University Hospital and its operation.
7) Performance Improvement (PI): Incorporates Quality Assessment into one's daily work. (Reference Hospital Policy 13.8415.04) (2, 3, 5, 6) 2%
Criteria
A) Assists in the daily collection of data for the department's Performance Improvement Program. (Volume indicators monthly and quality indicators are based upon department operation and requested monitoring by the procedure review committee.)
B) Assists in the completion of the monthly and quarterly data analysis for each indicator in preparation to submit the report to the Performance Improvement Office.
8) Age Appropriate Care: Provides age-appropriate care to: 1%
_x_Child __x__Adolescent ___x__Adult ___x__Geriatric
Criteria
A) Demonstrates knowledge and skills of normal growth & development necessary to provide services to the age of the patient served by the department.
B) Demonstrates ability to assess and interpret age specific data to identify patient needs.
C) Utilizes communication skills necessary to interpret age specific responses to service and interaction.
D) Involves family or significant other in decision making related to services provided.
E) Demonstrates ability to provide service needed for the age groups routinely served by the department assigned.
9) Specialized Care: Provides specialized care to patients at high risk for injury. (1, 2, 4, 5, 8) <1%
A) Restraint Care
1) Initiates/evaluates alternatives to restraint prior to application.
2) Applies restraints consistent with the approved procedure.
3) Monitors and assesses patient's response throughout the restraint period at the appropriate intervals.
4) Provides specified patient care (toileting, skin care, hydration, feeding, etc.) on a timely basis.
5) Provides for trail release and removal of restraint as soon as possible.
B) Pain Management
1) Follows pain management plan of care, e.g.: repositioning, message, immobilization, etc.
2) Reports patient complaints of pain to the nursing staff and/or physician.
C) Abuse Assessment
1) Is aware of abuse recognition criteria and incorporates it into assessments.
2) Reports signs of possible abuse/neglect to the physician and Risk Management, and recommends appropriate consultations (psychiatric, Social Work) for evaluation.
The following job accountabilities may be reassigned.
10) Aids in the day-to-day operation of the Echo Lab. (2, 6) 1%
Criteria
A) Utilizes work order entry system to report functions which need to be performed by housekeeping, maintenance and clinical engineering.
B) Retrieves previously microfilmed reports or videotaped procedures for viewing/printing as requested.
C) Assists in clerical duties as required, including telephone responsibilities, typing of reports, posting/mailing of reports, filing, scheduling, etc.
D) Participates in preparing & performing regular safety and infection control surveys. Reports non-compliant issues to manager/administrator and if necessary, safety or infection control director, and takes steps to correct deficiencies.
DISCLAIMER: Performs other related duties as assigned or requested.
Rationale for Essential Functions
1) The performance of this function is the reason the job exists.
2) There are limited employees among whom the performance of this function can be distributed.
3) This function occupies a great deal of the employee's time.
4) This function is highly specialized. Employees are hired for the skill/ability to perform this function.
5) Failure to perform this function may have serious consequences.
6) The function was performed by past employees and is performed by current employees.
7) Exposure to blood borne pathogens that require the use of protective equipment
8) Exposure to tuberculosis that requires the use of protective equipment
Job Specifications
MINIMUM EDUCATION: Graduate of an Allied Health program in one of the following areas: Ultrasound, Radiology Technologist, Vascular Imaging, Echography/Cardiac Imaging.
MINIMUM EXPERIENCE: Registered or registry eligible (RDCS).
REQUIRED COURSE: (licensure/certification)
Registered Cardiac Sonographer preferred will consider registry eligible.
SKILLS: (administrative/business)
Compile statistics

File patient charts/tapes

Computer skills

(equipment/machine)

Various ultrasound and Doppler equipment to perform cardiac procedures

Hospital computer system (PC and Meditech)

Hospital telephone system

VCR and monitors

Calculator

Microfilm viewer/printer

Copy machine

FAX machine
WORKING CONDITIONS:
May be exposed to infectious and contagious diseases.

Regularly exposed to the risk of blood borne pathogens.

Exposed to hazardous anesthetic agents, body fluids and wastes.

Subject to electrical and radiant energy hazards.

Occasional exposure to unpleasant patient or unit elements.

May be exposed to unpleasant elements (accidents, injuries and illness).

Subject to varying and unpredictable situations.

May be required to handle emergency or crisis situations.

Occasionally subjected to irregular hours.

Exposed to chemicals such as isopropyl alcohol and gel that are used in diagnostic testing procedures.

Exposed to chemicals for cleaning/disinfecting of equipment (isopropyl alcohol, Sani master Q, bleach, etc.).
PROTECTIVE EQUIPMENT:
Eye shield/goggles

Gown

Lab Coat

Mask

Non-sterile medical gloves

Sterile medical gloves
PHYSICAL REQUIREMENTS:
Lifts, positions, pushes and/or transfers patients (can exceed 350 lbs. on rare occasions)

Periodic heavy physical effort (lift/carry up to 50 lbs.).

Prolonged, extensive or considerable standing/walking/sitting required.

Pushes/pulls or moves/lifts heavy equipment/supplies (up to 400 lbs.)

Manual dexterity, mobility and fine motor skills required.

Intermittent exertion when performing studies.

Considerable reaching, stooping, bending, kneeling and crouching required in performing job duties.
VISION REQUIREMENTS:
Be able to adjust vision for varying degrees or room light.

Bring objects into focus and see clearly at 20 inches or less.

Be able to distinguish and identify multiple subtle shades of gray and different colors.
HEARING REQUIREMENTS:
Hearing Requirements:

Be able to distinguish and identify varying tones/pitch of an audible signal.
Employee_____________Date____
Supervisor_____________Date____
Department Director __________Date___
Administration____________Date___
The above statements are intended to describe the general nature and level of work being performed. They are not to be construed, as an exhaustive list of all duties, responsibilities, and skills required of personnel so classified. An individual working in their job classification must also perform specific tasks upon request by supervisor personnel. Furthermore, the duties and responsibilities for this job classification are subject to change at the discretion of the medical center.
SSM Health is committed to equal employment opportunity based on race, color, religion, national origin, gender, sexual orientation, gender identity, pregnancy, age, physical or mental disability, veteran status, and all other statuses protected by law.